Customer Kudos
"For high-end instruments, you can't beat zZounds' payment plans. Good selection, speedy delivery, and excellent customer service."
November 16, 2021

Digital DJ Buying Guide:
Serato DVS, Pioneer DJ Rekordbox, Traktor, Ableton Live
With the explosion of electronic dance music styles around the world, digital DJing has emerged as one of the fastest growing forms of live performance. As DJs and producers push the envelope of sonic possibilities, they need their gear to keep up with their creativity.

Are you a DJ who wants to mix tunes together without a computer? Do you want to use a computer, but prefer the feel of vinyl? Do you need a more portable, all-in-one type controller? A setup geared to live-performance beatmaking? Or what about a hybrid setup that nobody has thought of before?

Browse our buying guides for all the major digital DJ platforms: Serato DVS (digital vinyl simulation), Pioneer DDJ controllers for Serato, Pioneer DJ Rekordbox controllers, Pioneer DJ CDJ and XDJ decks, Native Instruments Traktor, and Ableton Live. We've put together all of the products you need to get started right out of the box, with options and price points to match your needs. Of all the possibilities the world of digital DJing offers, zZounds has the information you need to choose the setup that's best for you.

Need a killer setup, but don't have a stack of cash ready to hand over? Not a problem! zZounds' interest-free financing makes it easy to get the professional-grade gear you need right now. Put together your perfect DJ setup in your zZounds cart, and choose your financing options to see exactly how much your monthly payments will be -- so you can decide how big you want to go.
Serato + Pioneer DDJ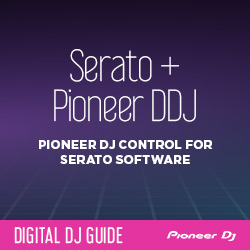 Hands-on control for Serato.
With their best-selling DDJ series of controllers for Serato DJ software, Pioneer continues to stay on top of the trend toward all-in-one controllers and digital DJing. The larger DDJ controllers function as standalone mixers, allowing DJs to add vinyl turntables, while smaller DDJ controllers are perfect for DJs who want all their music on their laptop. Either way, you'll have tight integration with Serato DJ software. Follow this guide to compare Pioneer DDJ controllers and find one that works best for you.

Rekordbox + Pioneer DDJ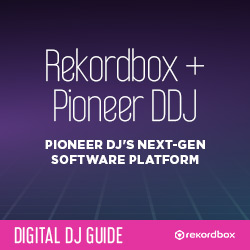 Pioneer DJ's next-gen software platform.
Pioneer DJ is the undisputed industry leader when it comes to DJ hardware that's installed in clubs all over the world. And Rekordbox is the software that Pioneer DJ created to help DJs manage their music libraries and perform live. It's Rekordbox software that powers Pioneer DJ's flagship CDJ and XDJ hardware. And DJs of any experience level -- even beginners -- can tap into all the features of Rekordbox DJ performance software, thanks to Pioneer's line of affordable DDJ controllers for Rekordbox. Compare them all in our buying guide!

Pioneer CDJ / XDJ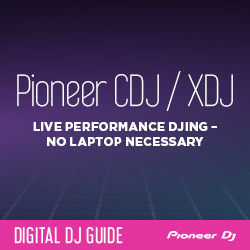 Old-school control. New-school features.
Pioneer CDJ decks are classic pieces of equipment in the digital DJing world -- and they continue to be the star of the show at major concerts and events. With their tactile feel, intuitive controls, and rock-solid performance spinning physical CDs as well as digital files, CDJs found favor with DJs in the early 2000s, and Pioneer's constant innovation has kept them at the forefront since then. More recently, Pioneer XDJ decks have given DJs CDJ-style control over digital audio files on USB flash drives. Pioneer's Rekordbox software lets DJs prepare tracks ahead of time and save them to USB drives, eliminating the need to bring a laptop to the gig.

Native Instruments Traktor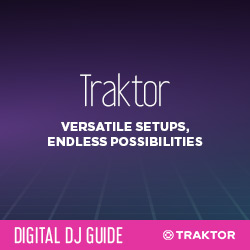 Versatile and intuitive control. Endless possibilities.
Native Instruments' TRAKTOR system combines the powerful TRAKTOR DJ software with tightly integrated hardware controllers, creating a compact and easy-to-use system for the gigging DJ. TRAKTOR software is flexible: you can run it with a Native Instruments Traktor Kontrol MIDI controller/audio interface, or configure your rig to your liking with a third-party control surface. Plus, Traktor hardware is compatible with Native Instruments STEMS -- an open multi-track audio format that splits mixes into four elements so you can make remixes on the fly.

Ableton Live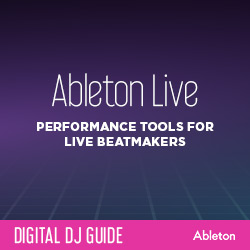 An entirely new way to think about DJ performance.
The Ableton DJ setup, based around Ableton Live software, is one of the most exciting and original DJ tools out today. The software allows you to go beyond the standard DJ setup and dive into live performance -- triggering samples and loops, tweaking real-time effects, and creating remixes on the fly. Ableton's tempo matching and time-adjustment are some of the most robust and best-sounding in the world, and its layout is intuitive and friendly for either a DJ or a producer.