Customer Kudos
"zZounds is really great company. If you have a problem they make it right, and have pretty nice payment plans, and have always treated me fair over the last 12 years."
June 29, 2021
13 products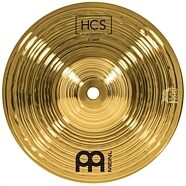 Looking for a great entry-level splash? With its full-bodied tone and sensible price, this cymbal is the perfect accent for your kit.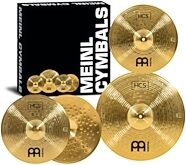 Perfect for entry-level drummers, this pack has the cymbals you need to complete your set. Made from Meinl's MS63 alloy, they produce a well-balanced sound.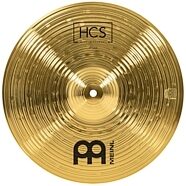 Made from MS63 alloy, the Meinl HCS Crash Cymbal has smooth, well-balanced sound and an attack with the right amount of punch.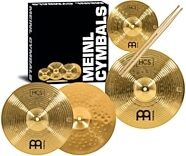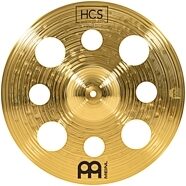 Get trashy with the Meinl HCS trash crash cymbal! It's crafted from thin brass with multiple cut-outs, to deliver bright, cutting tone with a short sustain.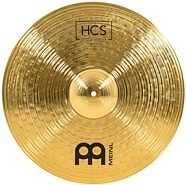 This ride cymbal's clean, warm tone makes it a great addition to any drum set -- especially if you're a beginner.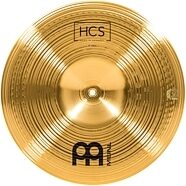 Part of Meinl's HCS series, this china cymbal delivers a powerful, trashy crash sound, and is perfect for entry-level drummers and pros alike.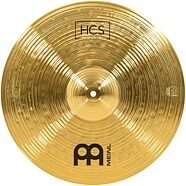 This dual-purpose cymbal provides good stick response for rhythmic patterns and a powerful, aggressive crash when hit hard.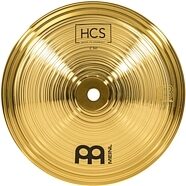 Add some extra chime to your drum sound with the Meinl HCS Bell cymbal. Its small, 8" diameter makes it easy to incorporate into your kit.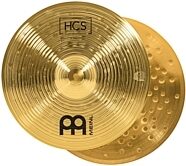 Looking to replace your old, worn-out hats? These hi-hats from Meinl will give you a crisp, warm sound with pristine articulation.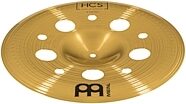 Get ready to cut through the mix! The Meinl HCS Trash China cymbal uses a thin brass material with different sized cut-outs for cutting, trashy tone.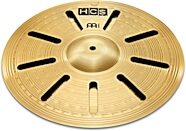 Stack up your tone! The Meinl HCS Trash Stack cymbal offers a tuned stack of HCS cymbals that delivers a direct, cutting stack sound with short sustain.

Meinl HCS Big Bell Ride Cymbal
More bell for your buck! The Meinl HCS Big Bell ride cymbal provides a 22" ride with an oversized bell for unique tone and groove composition applications.
Percussionists know Meinl for that distinctive Latin instrument, the cajon. World percussionist, rock drummer or one-man-band, Meinl percussion has you covered. Call our Gear Experts now for help with your purchase: 800-460-8089.