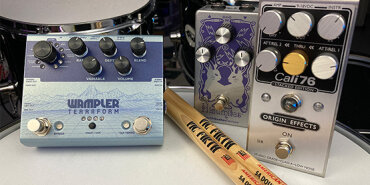 Looking for an affordable way to transform your drum tracks? Read up on how you can unlock an entire outboard rig and spice up your tracks with just a few effects pedals.
Read More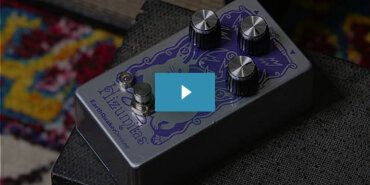 The EarthQuaker Devices Hizumitas is a fuzz pedal designed for Wata, guitar sorceress of the legendary experimental band Boris, to reproduce the tones found in her Elk BM Sustainer fuzz. Watch our live demo and join Justin as he dives into the fuzz-soaked world of Hizumitas!
Watch Now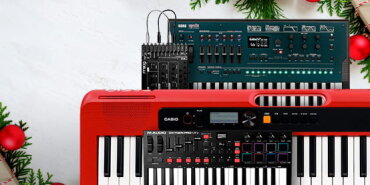 Whether the keyboardist on your list is new to the instrument, or a gigging pro, we've got great gift ideas: fun mini-synths, effects pedals, headphones, and more. Find gifts starting under $50!
Shop the Guide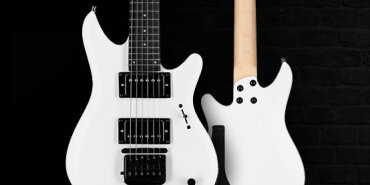 A seamless integration of an electric guitar and a MIDI instrument, Jamstik Studio MIDI lets you control your virtual synths and instruments with the familiar feel of an electric guitar!
Learn More
Customer Kudos
"zZounds' easy payment plans have allowed me to buy 4 bass guitars and an awesome Ampeg amp. No other retailer on the net or in a physical store location was willing to take a chance on me. I recommend zZounds to others all the time. I wouldn't dream of buying from anyone else. You have earned a customer for life."
November 14, 2021
What's the ideal first musical instrument for kids to learn? Hint: It's also the instrument found on every hit pop producer's desk. That's right: keyboards! Keyboards are great for beginners of any age, because sound production requires just the press of a key. The keys make it easy to visualize scales and chords, helping you learn music theory. And if you learn to play piano, you can create an endless variety of sounds, thanks to modern synthesizers.
Ready to start playing? Check out zZounds'
Beginner's Gear Guide to Keyboards.
Here, you'll find our picks for digital pianos, MIDI controllers and more.
Some of our most popular MIDI controllers aren't keyboards at all: they're
pad controllers for triggering loops and samples.
Just add a computer and DAW software! Call our Gear Experts now for help with your purchase: 800-460-8089.