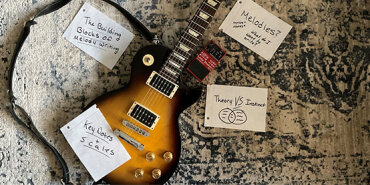 A universal building block of music, melody connects what we hear with how we feel, giving a song emotional impact and earworm potential. In this post, Myles teaches the basics of melody writing.
Read More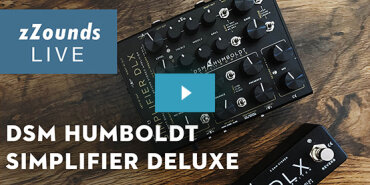 The DSM Humboldt Simplifier Deluxe is a zero-watt, dual-channel reverb stereo amplifier that simplifies your rig down to the size of a dual-pedal. Learn more in our live demo!
Watch Now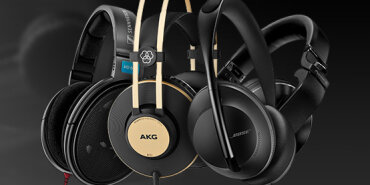 We've compiled an All-Star list of our customers' favorite headphones, complete with their own words on why they love them. Check it out to see if your favorite pair made the list!
Shop the Guide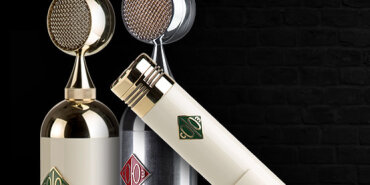 Whether you seek an all-purpose studio workhorse, or something a bit more specialized, shop our guide and find the handmade Soyuz mic that speaks to you!
Shop the Guide
Customer Kudos
zZounds is the best in my book. Always have great gear and great customer service. Never had one bad experience with these guys.
October 1, 2021
Guitars, Amps, and Effects
What's your dream guitar rig? A Les Paul plugged into a Marshall stack? A Fender Strat running through a Twin Reverb? Maybe it's an EVH Wolfgang and a 5150 head, or an Ibanez 7-string and a Line 6 Helix. Or perhaps you're all about a Taylor Grand Auditorium acoustic-electric. Whatever your playing style is, zZounds has all these guitars, amps, and effects -- and a lot more.
Can you ever have too many guitar pedals? Probably not. That's why zZounds has our exclusive
Effects Buying Guide
to help you find everything from reverbs and delays, to the best distortion pedal for metal. Tuner pedals? Check. Amp-modeling effects? Check. MIDI guitar pickup systems? Whoa, now you're getting crazy.
At zZounds, we're experts in everything from classical acoustic guitars, to the most modern of multieffects processors. Call our Gear Experts now for help with your purchase: 800-460-8089.