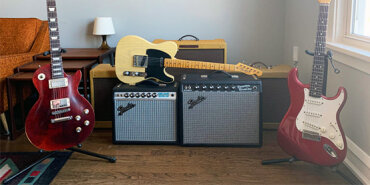 Is this compact Fender amp ideal as a studio weapon, a practice amp, or both? Hear how the amp compares to Pat's trusty Princeton in this review!
Read More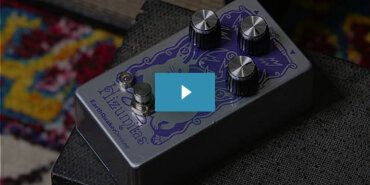 The EarthQuaker Devices Hizumitas is a fuzz pedal designed for Wata, guitar sorceress of the legendary experimental band Boris, to reproduce the tones found in her Elk BM Sustainer fuzz. Watch our live demo and join Justin as he dives into the fuzz-soaked world of Hizumitas!
Watch Now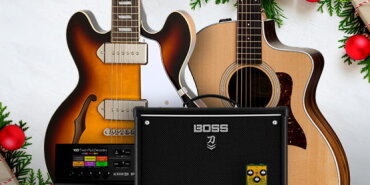 Does your holiday shopping list include an aspiring guitar player or a pro-level axe wielder? Follow our guide and find the gift to make their year, or the perfect stocking stuffer – starting under $50!
Shop the Guide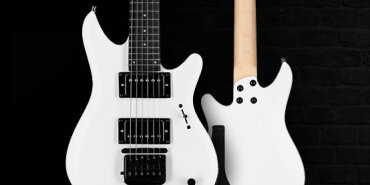 A seamless integration of an electric guitar and a MIDI instrument, Jamstik Studio MIDI lets you control your virtual synths and instruments with the familiar feel of an electric guitar!
Learn More
Customer Kudos
"zZounds has an incredible selection of gear, with equally incredible stock availability, competitive prices, stellar payment options and a wonderful, flexible return policy."
October 15, 2021
Guitars, Amps, and Effects
What's your dream guitar rig? A Les Paul plugged into a Marshall stack? A Fender Strat running through a Twin Reverb? Maybe it's an EVH Wolfgang and a 5150 head, or an Ibanez 7-string and a Line 6 Helix. Or perhaps you're all about a Taylor Grand Auditorium acoustic-electric. Whatever your playing style is, zZounds has all these guitars, amps, and effects -- and a lot more.
Can you ever have too many guitar pedals? Probably not. That's why zZounds has our exclusive
Effects Buying Guide
to help you find everything from reverbs and delays, to the best distortion pedal for metal. Tuner pedals? Check. Amp-modeling effects? Check. MIDI guitar pickup systems? Whoa, now you're getting crazy.
At zZounds, we're experts in everything from classical acoustic guitars, to the most modern of multieffects processors. Call our Gear Experts now for help with your purchase: 800-460-8089.