Buying Guide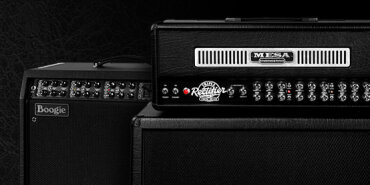 Featured Video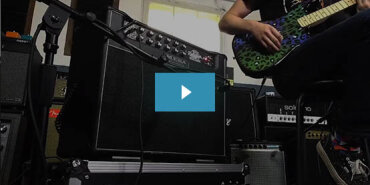 Customer Kudos
"There's only a handful of companies like zZounds who absolutely love musicians and will do what it takes to move their product to the working musicians who need them."
August 28, 2023
Mesa/Boogie | zZounds
This is a carousel with auto-rotating slides. Rotation may be stopped using the Pause button. Jump to a slide with the slide dots.
89 products
Search Results
Oversized to reinforce your riffs with extra low-end punch, the Rectifier Standard 4x12 is a Mesa/Boogie best-seller, available here in a Straight style.

This open-back Mesa/Boogie 2x12" speaker cab delivers massive 3-D sound that'll complement any amp, making it perfect for clean sounds and heavier styles.

$699.00

---

No Credit Check

No Credit Check

When you require the spongiest sag from your amp, reach for the 5Y3 rectifier tube. Boasting vintage performance, this durable Mesa tube is built to last.

Buying Guide

Build your dream amp stack! The perfect match for Rectifier amp heads, Mesa/Boogie's Traditional 4x12 slant cab delivers serious midrange bite and attack.

When you require the loudest and meanest tube amp around, plug into the Triple Rectifier. This three-channel powerhouse pushes an ear-splitting 150 watts.

$3,299.00

---

Interest-Free Payment Plans

Loaded with a Celestion Vintage 30, this Mesa/Boogie Mini Rectifier cabinet delivers a focused sound that pairs perfectly with the Mini Rectifier 25.

$599.00

---

No Credit Check

No Credit Check

Featured Video

Mesa/Boogie Mark VII Amp

When you require larger-than-life tone, reach for Mesa/Boogie's Mark VII. Boasting three channels (with three voices per channel), the Mark VII ranges from sparkling clean to the most brutal distortion – and everything in between. Check out our demo video today and hear what the Mark VII can do!

The Mesa/Boogie 6L6 STR-445 tubes deliver tight low-end response, accurate midrange, and a glassy high-end that doesn't get too carried away.

The standard rectifier tube in Dual and Triple Rectifier amps, among others, the 5U4GB is your choice when you prefer a noticeable amount of amplifier sag.

The Fillmore 100 is packed with flexible features such as two independent channels with separate reverb controls, three preamp modes, and three power modes.

The perfect companion on stage or in studio, the Badlander 50 combo offers players two identical, three-mode channels with a single Celestion Creamback 65.

For gigantic tube tone in a single ultra-portable package, look no further than the Badlander 50. This 1x12" combo is the ultimate stage or studio companion.

A vintage-inspired amp with modern versatility, the Mesa/Boogie Fillmore 100 has power scaling and two identical channels with independent controls for each.

Need powerful tone with rich reverb? The Mesa Dual Recto-Verb is your ticket! Dial in your tone with four style modes across two channels.

Looking to refresh your 6V6-powered amp? This matching pair of tubes produces a bellowing low end with a nice and chimey top end.

Mesa adds some spacey ambience to the venerable Rectifier series with the Recto-Verb 25. This EL84-equipped amp boasts two channels, with two modes each.

Small enough for ultra-portability with a sound that's large and in-charge, the Recto-Verb 25 head offers two channels of beefy Mesa tone with spring reverb.

For the ultimate classic rock tone, you gotta reach for a Fillmore. This 50-watt head has two identical channels with three modes each to sculpt your sound.

Indulge your bolder side with a heavy-hitting 50-watter. The Badlander 50 head features two channels, each with switchable Clean, Crunch and Crush voices.

Grab a Badlander 25 head and finally get down with your bad self. Dual EL-84 power tubes lend rich character ranging from crystal clean to dirty and mean.

Boasting two identical channels with three modes each, the Badlander 100 unleashes a host of sick tones, from sparkling cleans to the most brutal distortion.
Found in the backlines of countless professionals throughout the last five decades, Mesa/Boogie amps continue to be carefully handmade today in Petaluma, California. Call our Gear Experts now for help with your purchase:
800-460-8089
.