Customer Kudos
"zZounds is GREAT to work with, never a hassle."
August 24, 2023

zZounds Live: Mesa/Boogie Badlander 50

Capable of clean all the way to face-melting tones, the Mesa/Boogie Rectifier Badlander 50 features two identical channels, so you can set up the amp for what works best for you. With some clever tricks under the hood, this amp can be used through USB and cabinet IR for silent playing, perfect for late-night writing sessions. But wait, there's more! Use the bias switch so you can swap out the EL34 power amp tubes with 6L6 power tubes if you're looking for a warmer tone.
Watch Justin take the Badlander 50 through its paces to see how truly versatile this amp is! Check out the livestream and see for yourself why this amp is as bad as they come.
Mesa/Boogie Badlander 50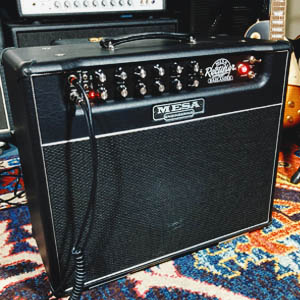 With two identical channels, the Badlander 50 is jam-packed with tone-shaping capabilities. Choose between clean, crunch, and crush on a toggle switch, shape your sound with the standard three-band EQ and presence control, and you're on your way to play any style on any stage.

Wattage: 50 watts, switchable to 20 watts
Speaker: 12" Celestion Creamback 65
Preamp Tubes: 5x Mesa 12AX7
Power Amp Tubes: 2x Mesa EL-34 (or 6L6)
Effects Loop & Bypass Options: Fully Buffered Series Tube FX Loop
Cabinet Simulation - Direct Live/Recording Output: Built-in, channel assignable, MESA CabClone IR Cab Simulator