Buying Guide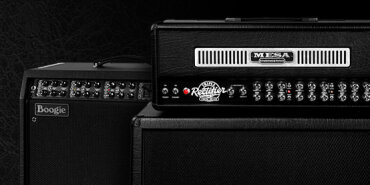 Featured Video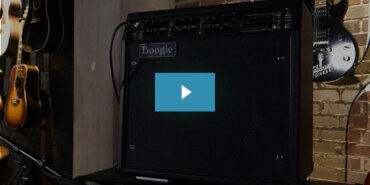 Mesa/Boogie Mark VII Amp
When you require larger-than-life tone, reach for Mesa/Boogie's Mark VII. Boasting three channels (with three voices per channel), the Mark VII ranges from sparkling clean to the most brutal distortion – and everything in between. Check out our demo video today and hear what the Mark VII can do!
Customer Kudos
"Customer support at zZounds was great. They were very helpful when I placed my order and shipped it the same day. Within 2 days my order was at my door and the packaging was top-notch."
July 22, 2023
Mesa/Boogie | zZounds
This is a carousel with auto-rotating slides. Rotation may be stopped using the Pause button. Jump to a slide with the slide dots.
89 products
Search Results
The Mesa/Boogie Boogie 23 speaker cab's single Celestion C90 delivers huge sound, versatility, and portability, making it perfect for any live performance.

$539.00

---

No Credit Check

No Credit Check

Save your back without compromising your tone! This handcrafted Italian Poplar 2x12" cab features Custom Subway Neodymium speakers that pack a punch.

Perfect for juicy tone and easy portability, this California Tweed 2:20 combo pushes 1, 10, or 20 watts into a single 10" Jensen Blackbird Alnico 40 speaker.

Buying Guide

Take this amp on the road or keep it patched in at the studio! The Mesa/Boogie Mark VII Rackmount Head has an endless amount of tones packed inside.

$3,499.00

---

Interest-Free Payment Plans

Design excellence meets portability in this tour-ready cabinet. The Mesa Boogie Subway UL Bronco bass cabinet features two 15" neodymium speakers.

Loaded with muscular 6V6 power tubes that'll churn out punchy tones and growling overdrive, the Fillmore 25 head is a lot more amp than you bargained for!

Featured Video

Explore the sun-baked sounds of vintage Californian tones with this 2:20 combo. Loaded with 6V6 tubes, this amp pushes up to 20 watts that'll fill any room.

The Mesa/Boogie Mark VII took years to get just right, but was worth the wait. With three completely independent channels, this amp can do it all.

$3,799.00

---

Interest-Free Payment Plans

The Fillmore 50's small-yet-mighty sibling, this 6V6-powered 2-channel combo purrs and growls with vintage-voiced tube tone through a 12" Celestion speaker.

Mesa's Mark Five:25 squeezes the saturated sound of a full-sized Mark V into an ultra-portable head, complete with three voices per each of its two channels.

Filled with vintage voices, the Fillmore 50 features two channels with two drive modes and their own gain, EQ, presence, reverb, and master volume controls.

Perfect for those who can't choose between a closed- or open-back cabinet, this Road King cab also has a pair each of Celestion Vintage 30s and Custom 90s.

When you need all the punch of a full-sized speaker cabinet with a smaller footprint, then the closed-back 2x12" Recto compact horizontal cab is a must-have.

$849.00

---

No Credit Check

No Credit Check

Perfect for the Mesa/Boogie Prodigy and Strategy bass amps, this matching duet of KT-88 tubes produces a balanced tone that will make any amp shine.

$187.00

---

No Credit Check

No Credit Check

Mesa/Boogie bottles up the magic of their entire Mark Series with the Mark V. This 25-watt combo boasts 3 independent channels that span from clean to mean.

When you require all the power and rich saturation of premium 6L6 valves, then you'll need to feed your amp this duet of military-spec Mesa power tubes.

$99.00

---

No Credit Check

No Credit Check

Designed to be the perfect complement to the Mini Rectifier 25, this slanted speaker cab is loaded with a single Celestion Vintage 30 for a modern sound.

$599.00

---

No Credit Check

No Credit Check

Add a Badlander 50 to your rig to experience total control over your sound. Two identical channels with three modes each allow you to sculpt almost any tone.

Offering traditional, yet immediate response, the Mesa/Boogie EL-34 STR-447 power tubes work in all genres, but really excel with rock and metal.

$99.00

---

No Credit Check

No Credit Check

Made to complement any Subway amp, this Ultra-Lite 2x10" cab is the perfect addition to any backline to project your true tone with precision and power.
Found in the backlines of countless professionals throughout the last five decades, Mesa/Boogie amps continue to be carefully handmade today in Petaluma, California. Call our Gear Experts now for help with your purchase:
800-460-8089
.