Customer Kudos
"I have done business with zZounds for many years. They have been accommodating, immensely knowledgeable, courteous, friendly, and professional. They have always treated me with respect and fairness. In fact, I don't do business, (musically), anywhere else."
July 11, 2022

Buying Guide: Mesa/Boogie Fillmore Guitar Amps
Named after some of the most revered music venues on the East and West coasts, Mesa/Boogie Fillmore guitar amplifiers pump out vintage tone with modern versatility. The Mesa/Boogie Fillmore series offers 25-, 50-, and 100-watt configurations. All of these amps have the same controls, and come in either a combo or a head.
With two identical channels, three gain modes, tube-driven spring reverb, and a powerful EQ section, Fillmore amplifiers are perfect for those who want to get their tone from the amp. With an onboard effects loop and a wide range of gain on tap, these amps are perfect for those who want vintage-style tone, with modern capabilities that vintage amps just don't have. Most amps would be lucky to have a single channel with this much versatility, but with two channels, the sky's the limit!
Shop all Fillmore amps »
Regardless of wattage, all Fillmore amps include...
- Two identical, fully independent channels
- Clear, Drive, and Hi gain modes
- Tube-driven spring reverb
- Gain, Treble, Mid, Bass, Presence, Reverb, and Master Volume controls on each channel
- Onboard effects loop

Mesa/Boogie Fillmore 25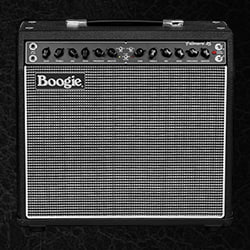 This 25-watt amp can do anything under the sun, and comes in a 1x12 combo or a head. Featuring a set of 6V6 power tubes and a 12" Celestion Custom 90 speaker, the Fillmore 25 combo packs a huge punch for its size.
Mesa/Boogie Fillmore 50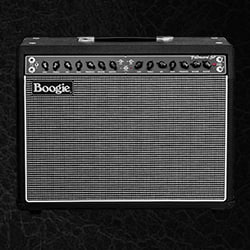 This 50-watt beast comes in head or combo formats. With 50 watts of power going through a single 12" Celestion Custom 90 speaker, the Fillmore 50 combo is a powerful, expressive 1x12 amp.
Mesa/Boogie Fillmore 100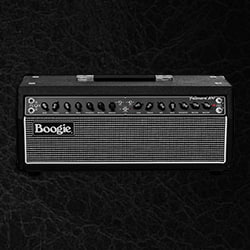 The flagship of the Mesa/Boogie Fillmore series is the Fillmore 100. Powered by a quartet of 6L6 power tubes, the Fillmore 100 comes in a 1x12 combo or a head.