Buying Guide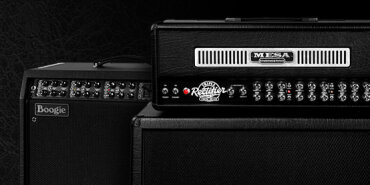 Featured Video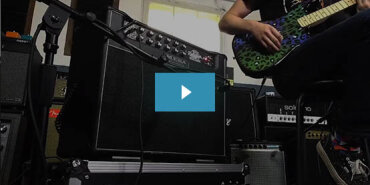 Customer Kudos
"zZounds has, hands down, the best customer service I have experienced regarding a company that sells guitars."
September 21, 2023
Mesa/Boogie | zZounds
This is a carousel with auto-rotating slides. Rotation may be stopped using the Pause button. Jump to a slide with the slide dots.
89 products
Search Results
Both portable and powerful, the California Tweed 2:20 head screams with high-headroom cleans that melt into creamy overdrive with the flick of a switch.

Give your 6L6-powered amp the refresh it deserves! This matching pair of 6L6 power tubes produces a balanced, classic tone that is perfect for any setting.

$99.00

---

No Credit Check

No Credit Check

Known for its bell-like tones and lush harmonics, the Mesa/Boogie NOS EL34 STR 450 comes in a paired duet that will make your amp sing!

$225.00

---

No Credit Check

No Credit Check

Buying Guide

Get the best of both worlds with the WD-800. This hybrid bass head's tube preamp feeds silky smooth tone into an 800-watt, Class D solid state power amp.

$1,199.00

---

No Credit Check

No Credit Check

Small but mighty, Mesa/Boogie's Badlander 25 combo offers players a huge range of tones thanks to three voices per each of its two footswitchable channels.

Quit breaking your back for great bass tone. The deceptively small Subway D-350 delivers 350 watts of ultra-clean and punchy sound and weighs only 3 pounds!

$799.00

---

No Credit Check

No Credit Check

Featured Video

Want a small footprint with a big sound? The Mesa/Boogie Subway bass cabinet is ultra-light with a 1x15" speaker and handles up to 400 watts of power.

$1,199.00

---

No Credit Check

No Credit Check

Rule the road! This Mesa Road King cabinet features Celestion C90 and V30 speakers arranged horizontally with one side open and the other closed.

$999.00

---

No Credit Check

No Credit Check

Take a look at this triple threat! The Mesa/Boogie Triple Crown will quench any high-gain enthusiast's thirst while still offering lush clean tones.

Boasting two identical channels, the Badlander 100 head can be attenuated from 100 down to 50 or 20 watts so you can dial in the perfect sound anywhere.

With 3 channels, 9 voicing modes, and tone-shaping features like the iconic 5-band graphic EQ, this 1x12" combo just may be Mesa/Boogie's most versatile amp.

Small in size with a huge sound, the Mesa/Boogie Recto-Verb Twenty-Five amp head includes Multi-Watt power amp technology and enough gain to rock all night.

With the same cabinet depth as a 4x12, this compact 1x12 sealed cab delivers the impressive low-end punch that Mesa/Boogie Rectifier cabs are known for.

$549.00

---

No Credit Check

No Credit Check

Refresh your amps that utilize a pair of EL-84s! These tubes produce a warm midrange that is pleasing to anyone's ear while still punching through the mix.

Tame your beast of a tube amp! The PowerHouse Reactive Attenuator features impulse responses, four levels of power attenuation, and a voicing switch.

$559.00

---

No Credit Check

No Credit Check

Set a new Standard! Mesa/Boogie's most popular 4x12, this oversized slant cabinet is 3 inches taller than Mesa/Boogie Traditional cabs for big low-end punch.

Get the best of both worlds! The Mesa/Boogie Road King Slant 4x12 offers both a closed-back side as well as an open-back side with its innovative back panel.

Dial in just the right amount of sag with the 5AR4/GZ34 rectifier tube. Designed to be Mesa's least "saggy" tube, this model adds character to your sound.

Loaded with a pair of Celestion Vintage 30 speakers, this 2x12" Rectifier cab is the perfect choice for guitarists who crave formidable power and clarity.

$949.00

---

No Credit Check

No Credit Check

Made from marine grade Baltic birch, the Mesa/Boggie Vertical Slant Rectifier 2x12 cabinet delivers a tight bottom end and disperses the ideal stage volume.

$1,049.00

---

No Credit Check

No Credit Check
Found in the backlines of countless professionals throughout the last five decades, Mesa/Boogie amps continue to be carefully handmade today in Petaluma, California. Call our Gear Experts now for help with your purchase:
800-460-8089
.