Buying Guide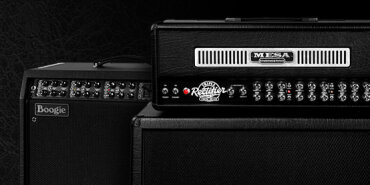 Featured Video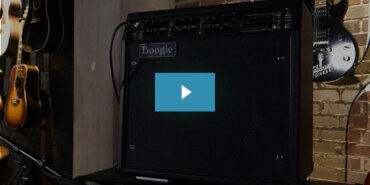 Mesa/Boogie Mark VII Amp
When you require larger-than-life tone, reach for Mesa/Boogie's Mark VII. Boasting three channels (with three voices per channel), the Mark VII ranges from sparkling clean to the most brutal distortion – and everything in between. Check out our demo video today and hear what the Mark VII can do!
Customer Kudos
"You guys have enabled me to own so many wonderful guitars."
August 21, 2023
Mesa/Boogie | zZounds
This is a carousel with auto-rotating slides. Rotation may be stopped using the Pause button. Jump to a slide with the slide dots.
89 products
Search Results
Bask in the warm sound of the California Tweed! This 6V6-powered amp boasts normal and low inputs and a Multi-Watt dial to select from 40 down to 2 watts.

Toss this amp in your rack and bring it on the road! The Mesa/Boogie Triple Crown TC-100 Rack has all the features of the standard TC-100.

$3,499.00

---

Interest-Free Payment Plans

A 35-watt head that delivers night after night, the Boogie Mark Five:35 boasts tone-sculpting tools like 5-band Boogie EQ and channel-independent solo boost.

Buying Guide

Built to handle Dream Theater's dynamic sound, John Petrucci's signature JP2C head boasts three channels that range from crystalline cleans to liquid leads.

$3,999.00

---

Interest-Free Payment Plans

Loaded with two identical channels with a plethora of tone controls, this rack mounted version of the Mesa/Boogie Rectifier Badlander 50 packs a huge punch.

Capture the high-gain throne with Mesa's rackmount version of the Triple Crown TC-50! Easily swap various power tubes with this head's handy bias switch.

Featured Video

Don't let its size fool you -- the Mini Rectifier 25 is a genuine Recto, loaded with two channels that'll take you from ultra-clean to intense saturation.

Despite its small size, the Mark Five: 25 head overflows with gigantic tones. Crafted with two versatile channels, this amp is made for high performance.

Three inches shorter than Mesa's Standard cabs, the Rectifier Traditional cabs maintain the punch with a closed back, while offering a more balanced sound.
Found in the backlines of countless professionals throughout the last five decades, Mesa/Boogie amps continue to be carefully handmade today in Petaluma, California. Call our Gear Experts now for help with your purchase:
800-460-8089
.