Buying Guide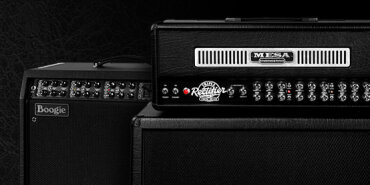 Featured Video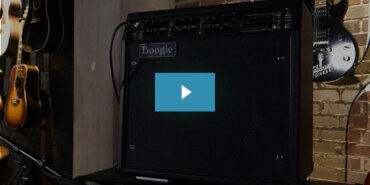 Mesa/Boogie Mark VII Amp
When you require larger-than-life tone, reach for Mesa/Boogie's Mark VII. Boasting three channels (with three voices per channel), the Mark VII ranges from sparkling clean to the most brutal distortion – and everything in between. Check out our demo video today and hear what the Mark VII can do!
Customer Kudos
"zZounds is a great retailer with quick, responsive customer service and shipping, and the payment plans help tremendously."
September 10, 2023
Mesa/Boogie | zZounds
This is a carousel with auto-rotating slides. Rotation may be stopped using the Pause button. Jump to a slide with the slide dots.
89 products
Search Results
Take the train to tone-town with Mesa/Boogie! The Mesa/Boogie Subway D-800 amp is designed with increased frequency control for all your bass tone needs.

$1,099.00

---

No Credit Check

No Credit Check

Keep your tube amp singing with official Mesa 12AX7 preamp tubes -- selected for their full-range tonal quality, stability, low noise and low microphonics.

Pair the Mesa/Boogie Mark VII with your favorite cabinet and find your own sound with its powerful EQ section that can go from clean to soaring overdrive.

$3,499.00

---

Interest-Free Payment Plans

Buying Guide

Powered by a quartet of EL84s, the Mark Five: 35 comes equipped with Dyna-Watt technology, two channels, and tons of options to carve out your tone.

Welcome your tone to center stage! The Mesa/Boogie Subway Evolution bass amplifier delivers a blistering 800 watts of Class-D power and an all-tube preamp.

Get the sound of modern rock and metal for decades! The Dual Rectifier's three footswitchable channels will take you from glassy cleans to brutal overdrive.

Featured Video

Tons of features are jammed into this compact amp! The Mark Five: 35 offers plenty of headroom, the iconic 5-band EQ, and boost circuits for each channel.

Crank it your way! Featuring four EL34s and Mesa/Boogie's Multi-Soak Attenuator, the TC-100 shines for those looking to push the limits of tone versatility.

$3,499.00

---

Interest-Free Payment Plans

Get legendary power in a compact size with the Mesa/Boogie 2x12 Horizontal Recto Cabinet. With Celestion Vintage 30s, it's perfect for all types of music.

$949.00

---

No Credit Check

No Credit Check

A finely tuned cabinet fit for studio or stage, Mesa Boogie's Subway 1x12" bass speaker cab features an efficient neodymium driver and Bronco vinyl.

$999.00

---

No Credit Check

No Credit Check

The Mesa/Boogie SPAX7 12AX7 preamp tube has been specially selected for low noise in high-gain applications, then shrink-wrapped for even more shielding.

The demand for portability meets high tone expectations! The Mesa/Boogie Subway D-800 packs a punch with 800 watts of power and a full-featured Mesa preamp.

$999.00

---

No Credit Check

No Credit Check

Project a clean, beefy low end with a sweetened treble bite with these Mesa 6L6 power tubes. This duet is the perfect replacement for your Mark V amp.

Play the amp Petrucci plays! The prog guitar guru's Boogie JP-2C features dual 5-band graphic EQs, five style modes, and a fully buffered tube effects loop.

$3,999.00

---

Interest-Free Payment Plans

Mesa bottles up the roar of a Mark Five into a deceptively diminutive package. At 35 watts, this two-channel combo includes a Celestion Custom 90 speaker.

Feel the power with Mesa/Boogie's Rectifier Badlander 100, a rackmount guitar amp head with oceans of gain and multi-watt switching for tonal versatility.

Explore the vintage side of Boogie with this California Tweed combo. A single 12" Jensen Alnico speaker complements the sugary sweet sound of the amplifier.

With its distinctive tone and iconic looks, the Dual Rec has been the amp behind rock for over 25 years. This 6L6-powered amp blasts out 100 blissful watts.

Looking for an absolutely face-melting, high-gain monster? The Triple Crown TC-50 produces lush harmonics while delivering an articulated tone.

Conjure infamous tones with the Mesa/Boogie Mark Five 35 Bronco Amp Head. With two channels and six iconic Mark sound modes, this amp is truly versatile.
Found in the backlines of countless professionals throughout the last five decades, Mesa/Boogie amps continue to be carefully handmade today in Petaluma, California. Call our Gear Experts now for help with your purchase:
800-460-8089
.