Buying Guide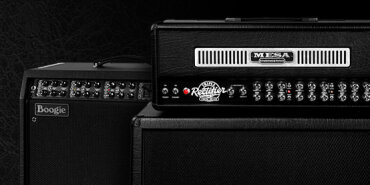 Featured Video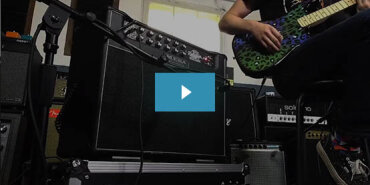 Customer Kudos
"Very happy with the speed of service and the selection of products. Great company that I have been buying from for years without a bad experience."
May 3, 2023
This is a carousel with auto-rotating slides. Rotation may be stopped using the Pause button. Jump to a slide with the slide dots.
90 products
Search Results
Don't let its size fool you -- the Mini Rectifier 25 is a genuine Recto, loaded with two channels that'll take you from ultra-clean to intense saturation.

Set a new Standard! Mesa/Boogie's most popular 4x12, this oversized slant cabinet is 3 inches taller than Mesa/Boogie Traditional cabs for big low-end punch.

Take the train to tone-town with Mesa/Boogie! The Mesa/Boogie Subway D-800 amp is designed with increased frequency control for all your bass tone needs.

$1,099.00

---

No Credit Check

No Credit Check

Buying Guide

Known for its bell-like tones and lush harmonics, the Mesa/Boogie NOS EL34 STR 450 comes in a paired duet that will make your amp sing!

$225.00

---

No Credit Check

No Credit Check

Need powerful tone with rich reverb? The Mesa Dual Recto-Verb is your ticket! Dial in your tone with four style modes across two channels.

Small in size with a huge sound, the Mesa/Boogie Recto-Verb Twenty-Five amp head includes Multi-Watt power amp technology and enough gain to rock all night.

Featured Video

Filled with vintage voices, the Fillmore 50 features two channels with two drive modes and their own gain, EQ, presence, reverb, and master volume controls.

Design excellence meets portability in this tour-ready cabinet. The Mesa Boogie Subway UL Bronco bass cabinet features two 15" neodymium speakers.

Explore the sun-baked sounds of vintage Californian tones with this 2:20 combo. Loaded with 6V6 tubes, this amp pushes up to 20 watts that'll fill any room.

Despite its small size, the Mark Five: 25 head overflows with gigantic tones. Crafted with two versatile channels, this amp is made for high performance.

Get the best of both worlds with the WD-800. This hybrid bass head's tube preamp feeds silky smooth tone into an 800-watt, Class D solid state power amp.

$1,199.00

---

No Credit Check

No Credit Check

Play the amp Petrucci plays! The prog guitar guru's Boogie JP-2C features dual 5-band graphic EQs, five style modes, and a fully buffered tube effects loop.

$3,999.00

---

Interest-Free Payment Plans

The Mesa/Boogie Mark VII took years to get just right, but was worth the wait. With three completely independent channels, this amp can do it all.

$3,799.00

---

Interest-Free Payment Plans

Pair the Mesa/Boogie Mark VII with your favorite cabinet and find your own sound with its powerful EQ section that can go from clean to soaring overdrive.

$3,499.00

---

Interest-Free Payment Plans

Want a small footprint with a big sound? The Mesa/Boogie Subway bass cabinet is ultra-light with a 1x15" speaker and handles up to 400 watts of power.

$1,199.00

---

No Credit Check

No Credit Check

Powered by a quartet of EL84s, the Mark Five: 35 comes equipped with Dyna-Watt technology, two channels, and tons of options to carve out your tone.

Explore the vintage side of Boogie with this California Tweed combo. A single 12" Jensen Alnico speaker complements the sugary sweet sound of the amplifier.

Mesa bottles up the roar of a Mark Five into a deceptively diminutive package. At 35 watts, this two-channel combo includes a Celestion Custom 90 speaker.

Boasting two identical channels with three modes each, the Badlander 100 unleashes a host of sick tones, from sparkling cleans to the most brutal distortion.

Tons of features are jammed into this compact amp! The Mark Five: 35 offers plenty of headroom, the iconic 5-band EQ, and boost circuits for each channel.
Found in the backlines of countless professionals throughout the last five decades, Mesa/Boogie amps continue to be carefully handmade today in Petaluma, California. Call our Gear Experts now for help with your purchase:
800-460-8089
.