Customer Kudos
"The purchase process was very easy. Credit approval was quick, and the 2 day free delivery was prompt."
August 3, 2022

zZounds Live Welcomes Rob Scallon
Known for his out-of-the-box thinking when it comes to music and content creation, Rob Scallon makes a special appearance on zZounds Live! Rob and Schecter joined forces to make not one, not two, but three signature guitars. From the standard 6-string C-1 model, to 7- and 8-string models with multi-scale construction, these guitars are made to shred, djent, and rip some riffs.
Tune in and hear Justin's conversation with Rob Scallon, and check out Rob's signature line of Schecter guitars, in this exclusive livestream!
Schecter Rob Scallon C-1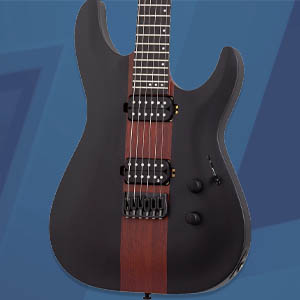 For those who want the standard six-string design, the C-1 is capable of face-melting tone, fast riffs, and a heavy breakdown.

Body Material: Swamp Ash
Scale Length: 25.6"
Bridge Pickup: Schecter Diamond '78 Special Rob Scallon
Neck Pickup: Schecter Diamond '78 Rob Scallon
Tuners: Hipshot Grip-Lock
Bridge: Hipshot Hardtail with String Thru Body
Schecter Rob Scallon C-7 Multi-scale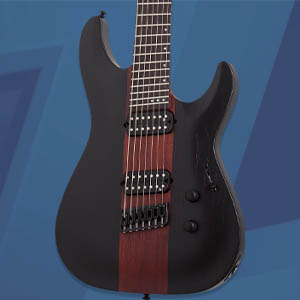 When six strings isn't enough, you go for a seven-string. The C-7's multi-scale construction is perfect for low tunings.

Body Material: Swamp Ash
Scale Length: 26.25" to 25.5" multi-scale
Bridge Pickup: Schecter Diamond '78 Special Rob Scallon
Neck Pickup: Schecter Diamond '78 Rob Scallon
Tuners: Hipshot Grip-Lock
Bridge: Hipshot Hardtail with String Thru Body
Schecter Rob Scallon C-8 Multi-scale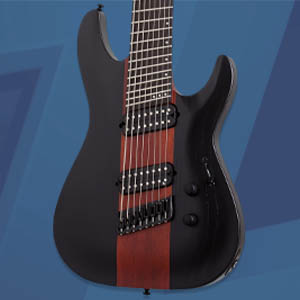 If six or seven strings isn't enough, then the next logical step is an eight-string monster. This absolute unit puts out gut-punching low end, and is made to chug heavy riffs.

Body Material: Swamp Ash
Scale Length: 27" to 25.5" multi-scale
Bridge Pickup: Schecter Diamond '78 Special Rob Scallon
Neck Pickup: Schecter Diamond '78 Rob Scallon
Tuners: Hipshot Grip-Lock
Bridge: Hipshot Hardtail with String Thru Body