TC Electronic Ditto X2 Looper Pedal
No longer available at zZounds
This is a carousel with one large image and a track of thumbnails on the left side. Select any of the thumbnail buttons to change the main image. You may also use the left and right arrow keys to navigate between images.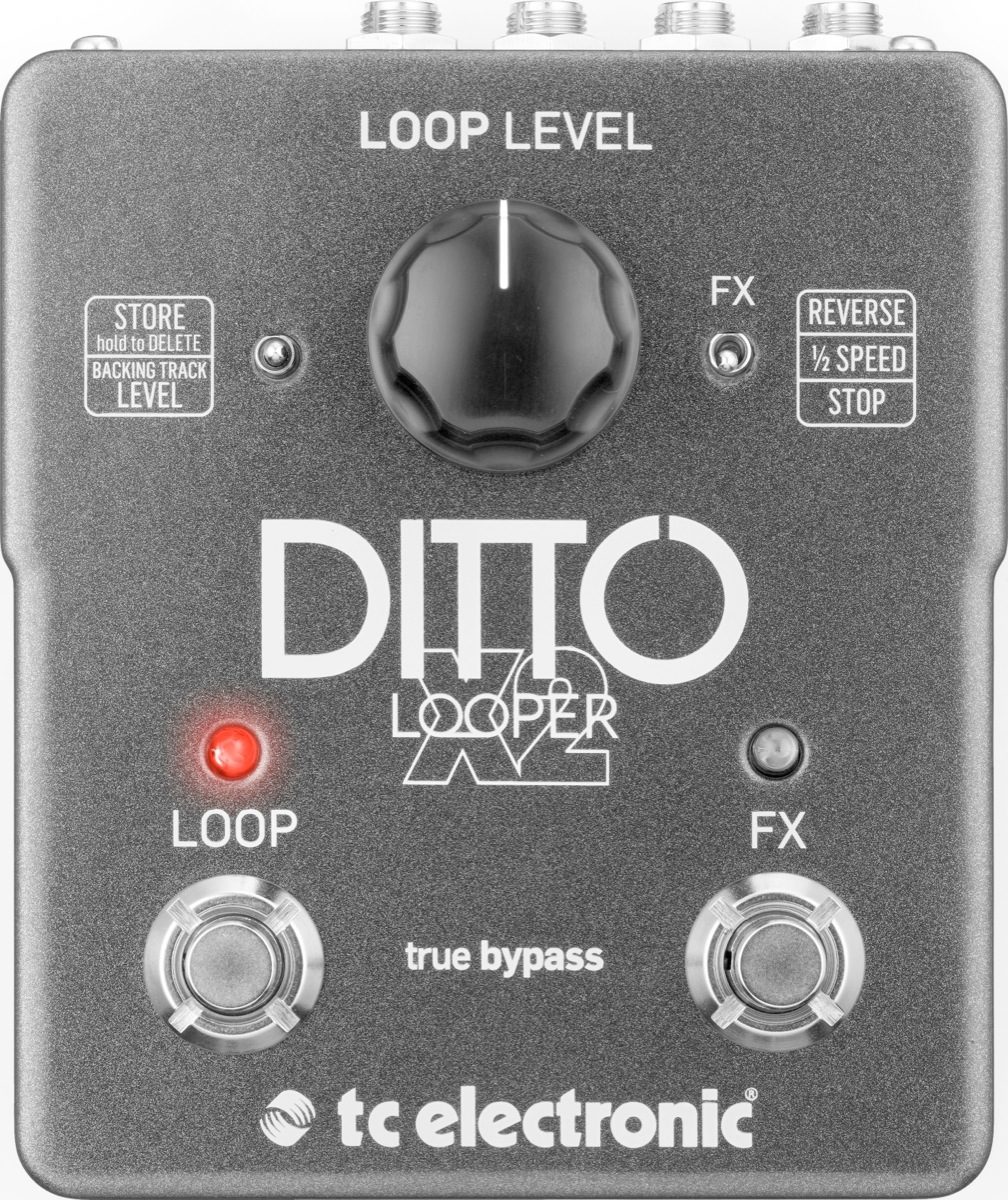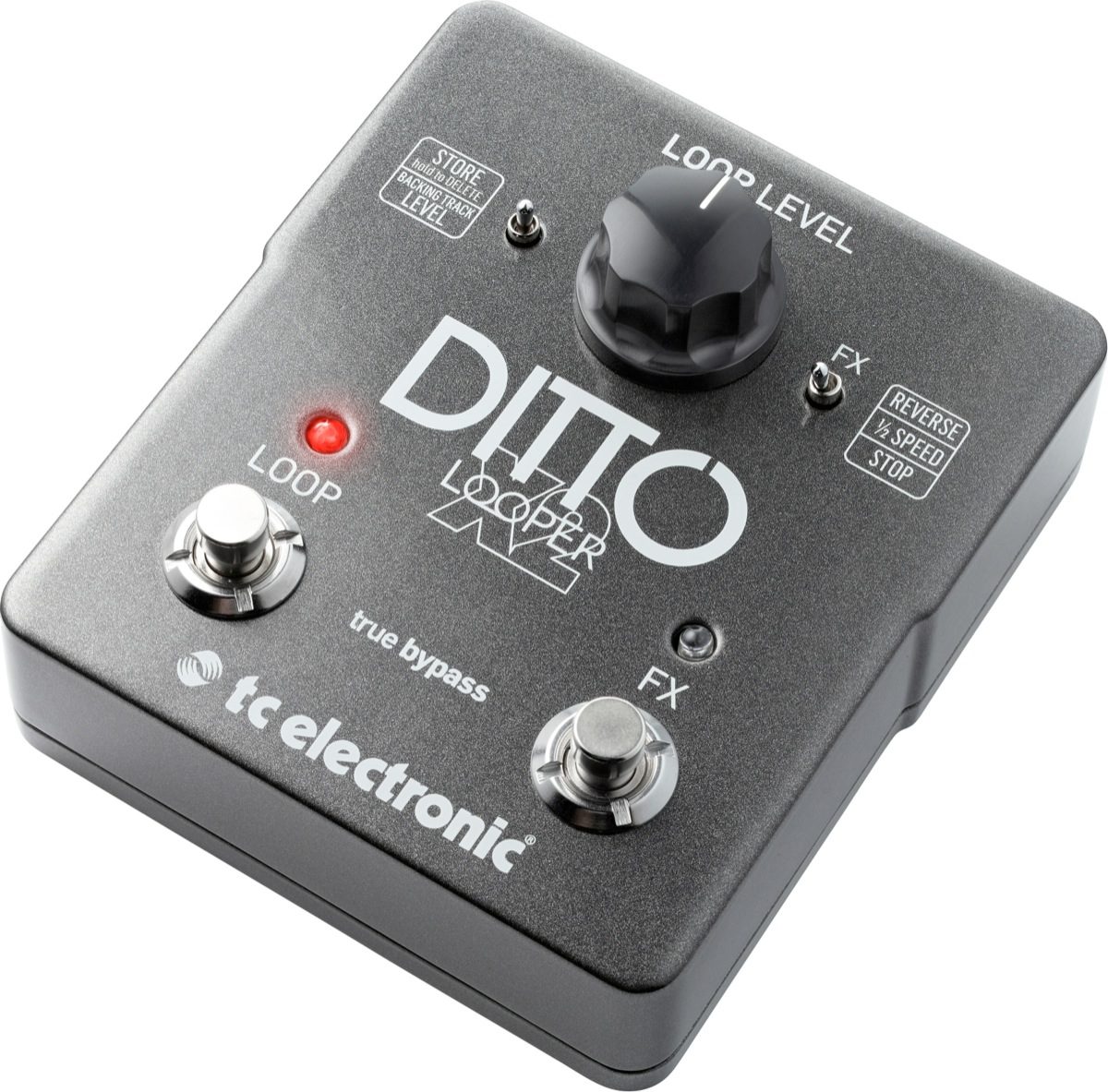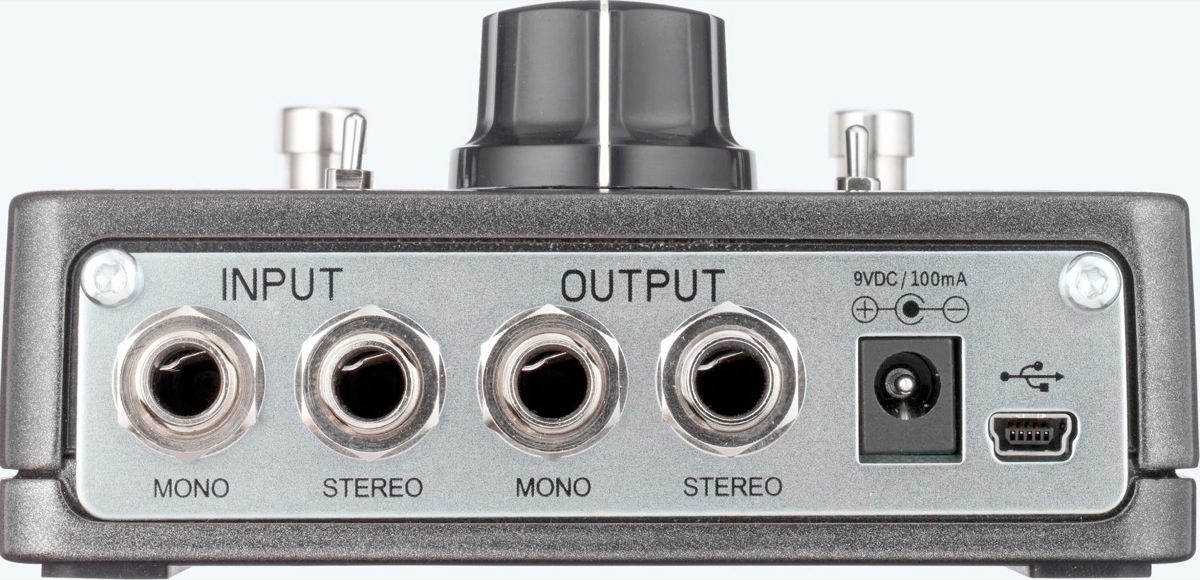 Take looping to the next level with the Ditto X2. It offers stereo I/O, flexible "Speed" and "Reverse" settings, and a dedicated stop footswitch.
The TC Electronic Ditto Looper X2, the logical heir to the looping throne after the smash hit Ditto Looper, houses all the features that made the original Ditto Looper such a runaway hit. Ditto Looper X2 adds extra functionality based on feedback from the guitar community and TC Electronic's continuous drive to innovate guitar products.
TC Electronics shows you all the features of the Ditto X2:

The Ditto Looper X2 is a stereo I/O and a 2-button User Interface that allows for a dedicated stop/clear footswitch and a button for effects. The effect button allows guitarists to trigger 2 types of loop effects: reverse and speed. In addition, Ditto Looper X2 allows for the import and export of loops on both PC and Mac and Ditto Looper can run backing tracks, keeping all performance essentials neatly in one place.
Of course, Ditto Looper X2 features the same true-bypass, analog dry-through design, ultra-small footprint and 24 bit uncompressed high quality audio as the original Ditto Looper. Plus, like Ditto Looper, Ditto Looper X2 features 5 minutes of looping time, unlimited overdubs and undo/redo functionality.
At a Glance:
- Dedicated Stop Footswitch
- Looper effects: Reverse and Half Speed
- Loop Import/Export
- Free Backing Tracks from JamTrackCentral
Loops And Bounds Ahead
The original Ditto Looper rocked guitarists with a lust for looping like nothing else. Finally something that was simple, made for guitarists and sounded great. What would possibly be better? Well, how
…
read more
about all of that, plus next level looping features forged from pure awesome?


Start Where We Began
Guitarists love Ditto Looper like nothing else. Its ultra simple design and guitar-centric features like true-bypass, analog dry-through, high quality audio, as well as 5 minutes of looping time and unlimited overdubs resonated with guitarists around the world. So why mess with what we nailed the first time?


Evolooption
Ditto X2 is the natural evolution of Ditto Looper. We've listened to all the feedback we've had from happy Ditto users and carefully selected a handful of amazing features that are designed specifically to take your looping to the next level. Ditto X2 is for when you want to get serious about looping, but without sacrificing that signature-simplicity that guitar players know and love from Ditto Looper.


History Repeating
Let ya in on a little secret? We love effects. But to us they need to make sense, and the resurgence of loopers fueled by Ditto Looper had more and more guitarists scream: loop-laden effects please! Ditto Looper X2 allows you to play loops in reverse, half-speed or both at the same time. Which, as you might imagine, can make for a subtle performance or a jaw dropping show that makes the audience stop dead in their tracks. Both options are highly recommended.


Don't Stop 'Til You Get Enough
Don't use effects you say? Well, if you have ever tried looping during a live performance then you know the importance of being able to stop the loop exactly when you want to. Ditto X2 lets you use the FX footswitch as a dedicated stop, letting you end things nice and easy.


Free Your Mind
Your loops are a reflection of you. So to have them trapped in a tiny box just doesn't make any sense. Now you are free to export your loops and work with them in a DAW of your choice, or you can import loops and even backing tracks into the pedal and take them to gigs. Small sentence, HUGE advantage for gigging musicians!.


Don't Stop 'Til You Get Enough
Don't use effects you say? Well, if you have ever tried looping during a live performance then you know the importance of being able to stop the loop exactly when you want to. Ditto X2 lets you use the FX footswitch as a dedicated stop, letting you end things nice and easy.


Jammin'
Loopers are the ultimate jamming tool. It's your ultra-tight rhythm guitar player that never gets bored of bangin' out power chords, boogie riffs or I-IV-V vamps. But too make practicing even more inspiring, we've collaborated with JamTrackCentral to give you a package of some of the best backing tracks available. The tracks are expertly recorded, feature solos by top guitarists and - best of all - they're free of charge when you buy a Ditto X2.


True To Tone
You love tone, so do we and our design philosophy testifies to that. So whatever route you want to go, we've got your back. With optimized headroom and True Bypass, Ditto X2 guarantees optimal tonal integrity and zero loss of tone. No matter if Ditto X2 is on or off, your precious dry sound is always passed through unharmed in all of its pure analog glory due to an Analog-Dry-Through.


Backstage Pass - All access
If the original Ditto Looper was a home run, Ditto Looper X2 would be a grand slam. That's a cool thing made even cooler, for those of you not into sports. Let's have a look at all the features and you'll see exactly what we mean.

Check out our overview of the TC Electronic Ditto X2 Looper Pedal:


Features:
- The guitar player's looper - made by guitarists for guitarists
- Dirt simple looping - and nothing but looping
- True Bypass and Analog-Dry-Through
- 5 minutes of looping time
- Undo / Redo function
- Unlimited overdubs
- Audiophile approved 24-bit uncompressed high quality audio
- Dedicated Stop/Clear footswitch
- Loop FX (Reverse and 1/2 speed)
- Import/Export loops from PC/Mac
- Backing Track - perfect for solo practice and live performance
- Stereo In/Out
read less
For support or warranty questions, please contact the manufacturer:
Web: https://www.tcelectronic.com/service.html
Reviewers gave this product an overall rating of 4.5 out of 5 stars.
(

4

ratings)
Submitted July 17, 2014 by a customer from gmail.com
"Excellent Looper!&quot
Verified Customer
zZounds has verified that this reviewer made a purchase from us.
This review has been selected by our experts as particularly helpful.
I have used the Digitech Jamman line, the Boss RC line, the Line 6 looper (on the hd500x and M9)..... with the exception of the Line 6 loopers, this one completely smokes them all... It is still much better than the line 6 loopers in terms of sound quality and looping time, but ease of use and features are similar.... Th pedal is very sturdy (although you have to periodically check the nut that goes around the footsitch... my came undone last night... you just screw it back on.. no big deal) and the buttons feel very nice. Seamless looping is a breeze. Honestly, it does exactly what it says it does.. and does it extremely well. One plus that I didn't realize when I made the purchase: You can set the switch to reverse > press onece> and it's in reverse playback > double press when in revers playback and it's now in reverse AND half time > from this point you can flip the switch to stop and now you can use the button for one press stop while reverse and half speed are going. You are not limited to just one effect-- you can switch back and forth as often as you like and create some cool loops. I like to record a simple loop at normal speed.. then press to put the looper in half speed playback... then double press to put in reverse... >>>> so you've got a half speed and reverse loop going... you can now overdub and loop at normal speed and when you switch out of half speed/reverse mode your newly recorded loop will be double and reverse! You can create some really look warbely
…
read more
leads stuff overtop. This is a very useful and very fun pedal. It has become the backbone of my live show.

Musical Background:
Playing all manner of instruments for 20+ Years.
read less
12 of 13 people (92%) people found this review helpful. Did you?
Thanks for your opinion!
No longer available at zZounds
In most cases, a product is unavailable because it has been discontinued by the manufacturer
This is a carousel with product cards. Use the previous and next buttons to navigate.
People who bought this item also bought