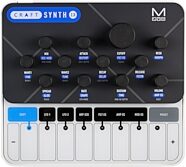 Anyone can jam on this synth! The Modal Electronics CRAFTsynth 2.0 has a versatile waveform set and cross modulation, for a world of sonic possibilities.
Modal Electronics CRAFTsynth Synthesizer Kit
No longer available at zZounds
This is a carousel with one large image and a track of thumbnails on the left side. Select any of the thumbnail buttons to change the main image. You may also use the left and right arrow keys to navigate between images.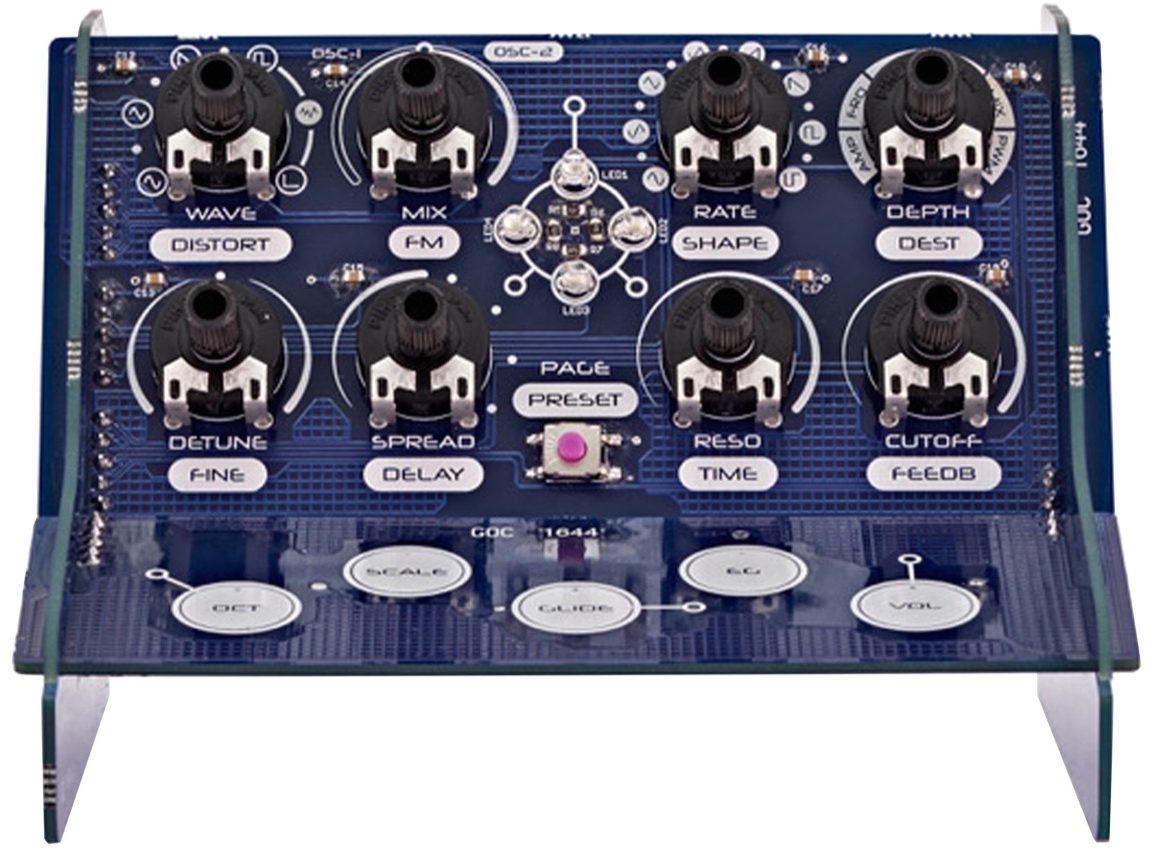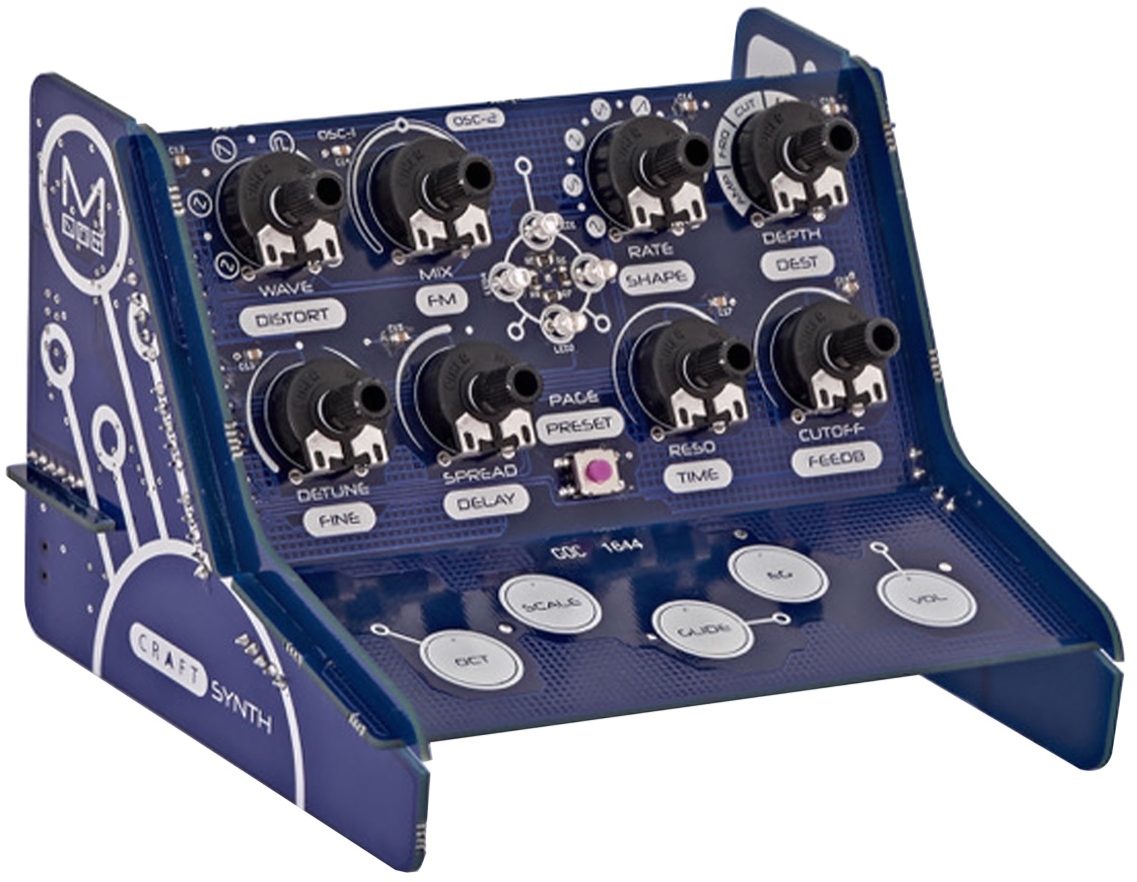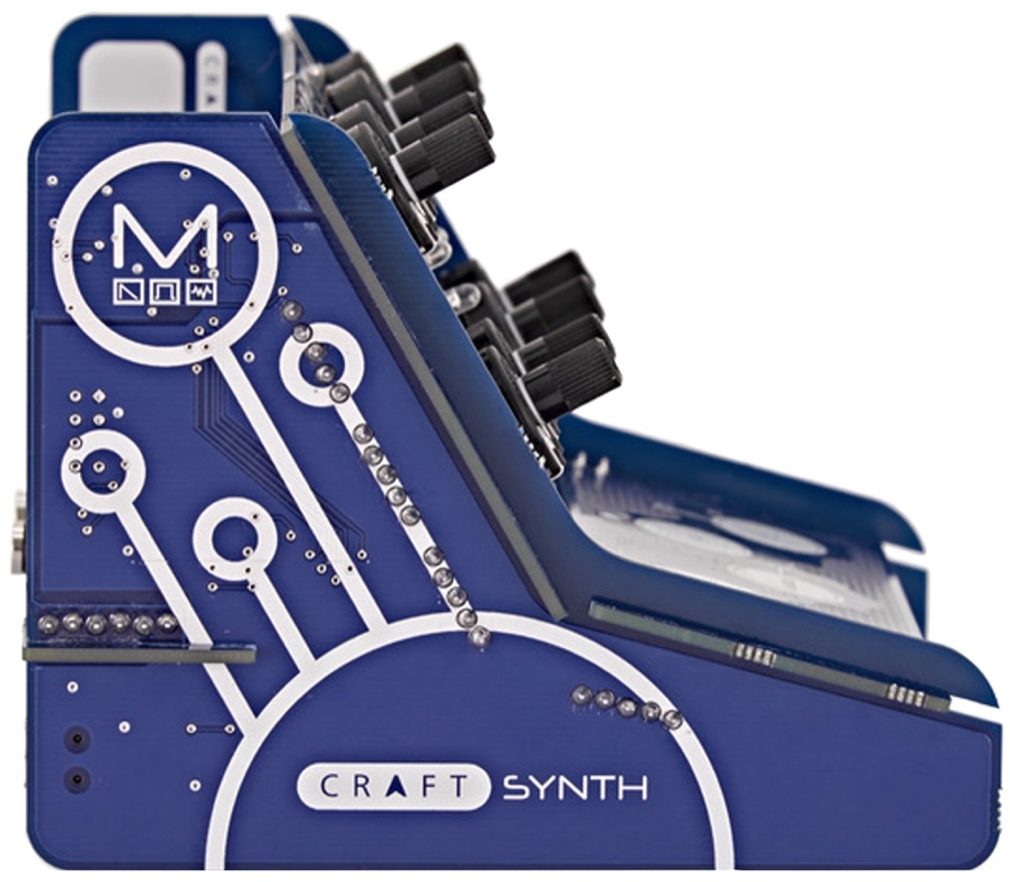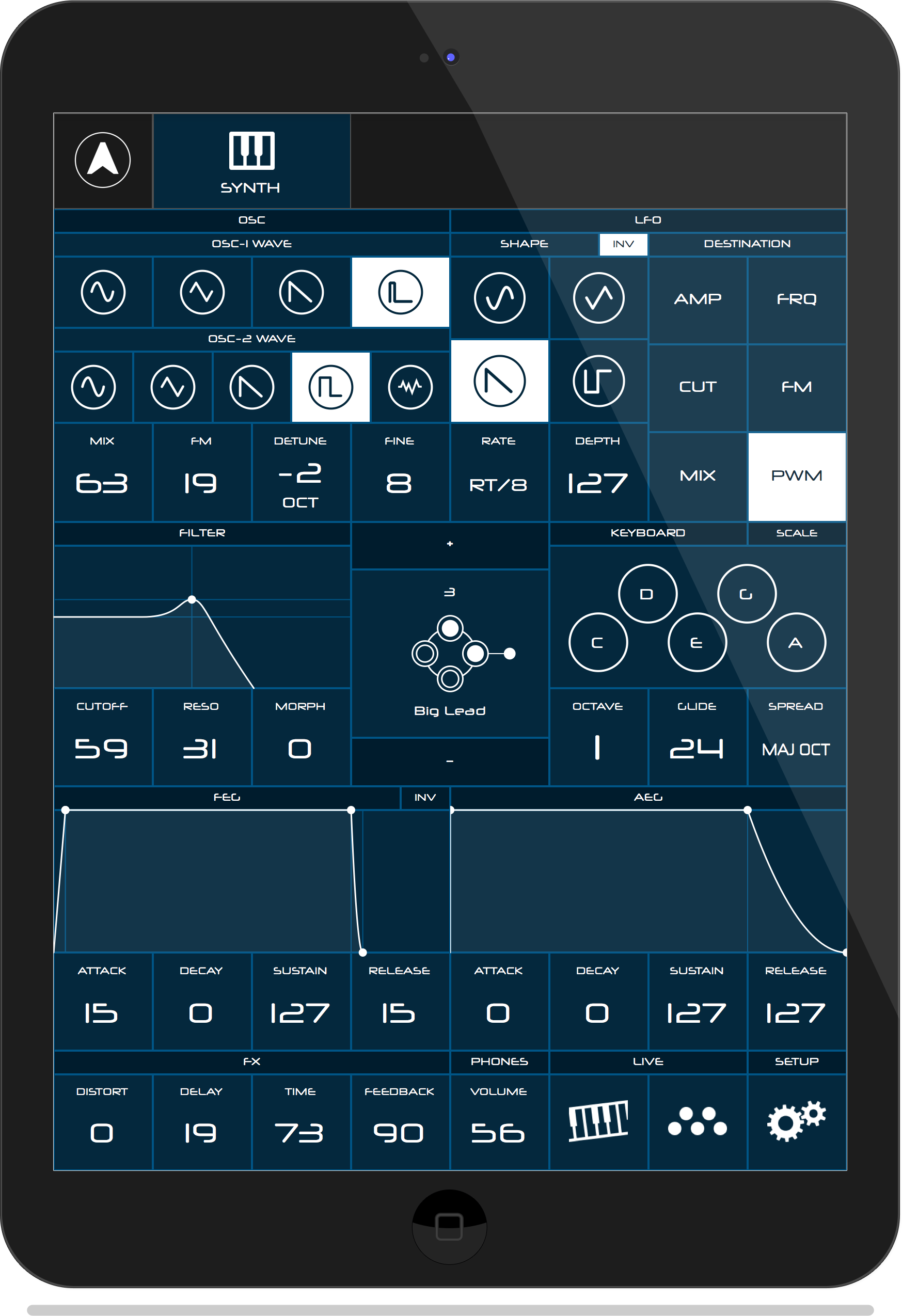 Build this monophonic digital synth yourself! Modal's tiny CRAFTsynth has de-tunable oscillators, patch storage, USB MIDI and even an iOS/Android editor app.
The Modal CRAFTsynth is a digital monophonic synthesizer kit which can be assembled -- without soldering -- in less than 10 minutes. For a small format synth kit, the Modal CRAFT features some advanced features usually only found in much higher priced synths. The CRAFTsynth features 2 oscillators per voice, Sine, Tri, Saw, PWM, Noise and FM and an LFO with six destinations, including VCA amplitude, filter cutoff and PWM. Don't let the size of this synth fool you into thinking it sounds small -- it certainly does not.
Features:
- Monophonic DSP based self-assembly synthesizer -- requires no soldering or electronics skills or tools
- 2 oscillators per voice
- Mixer stage for osc levels
- Unison / spread mode that splits the oscillators into four separate sub oscillators per oscillator giving you a total of eight oscillators, de-tunable for a huge sound
- LFO with six destinations (VCA amplitude, filter cutoff, FM amount, OSC mix, PWM amount, pitch/frequency)
- Four LFO waveforms (each invertible)
- LFO auto syncs to MIDI clock if present
- Resonant low pass filter (if using the CRAFTapp, state variable BP & LP also possible)
- 16 recallable EG presets for ease of use
- 16 patch storage locations
- Playable touch panel interface with five note keys plus controls for scale and glide time
- Delay and distortion (waveshaping overdrive, not bitcrushing) effects
- Class compliant MIDI provided over USB connection to host computer or tablet
- Headphone and line output
- Power by
…
read more
USB or optional AA battery pack (Adafruit 727, 3 x AAA pack)


Easy Self-Assembly
The Modal CRAFTsynth Monophonic Synthesizer Kit allows you to build up the synthesizer from 5 separate boards, with its simple yet effective design making it easy to assemble. The assembly process requires no soldering, tools or specialist knowledge, everything you need comes straight out of the box and allows you to slot the pieces together with ease. You can assemble the synthesizer within 10 minutes, giving you a hands-on experience when it comes to building your synth.


Powerful Monophonic Performance
The CRAFTsynth features 2 oscillators per voice with a range of controls for in-depth manipulation such as detune and fine detune for OSC 2 as well as a selection of different waveforms including: Sine, Tri, Saw PWM, Noise and FM (OSC2 modulates pitch of OSC1). This versatile range of controls allows you to sculpt your own synth sounds with ease. The LFO features six destinations in total including: VCA amplitude, filter cutoff, FM amount, OSC mix, PWM amount and pitch/frequency. This wide range of parameters allows you to create your own sounds with extreme precision, giving you in-depth control over every part of the sound. There is also a mixer stage of OSC levels, allowing you to further edit your sound for added depth and clarity. The Unison/Spread mode splits the oscillators into four separate sub oscillators per oscillator, virtually expanding your synth to a total of eight oscillators which are also de-tunable for a massive sound. The Modal CRAFTsynth is also fully class compliant, meaning it can be controlled by a wide range of popular DAWs, offering seamless integration for your favourite programs and applications.


Sine, Tri, Saw and Square LFO Waveforms
The Modal CRAFTsynth features four LFO waveforms -- Sine, Tri, Saw, Square -- with each LFO being invertible for added versatility. This standard range of LFOs allows you to create everything from atmospheric pads to in-your-face leads and more. The resonant low-pass filter can become state-variable when using the CRAFTapp that comes included with the synthesizer allows you to get in-depth with your synthesis, giving you the ability to control custom envelopes, low-pass filters and more.


CRAFTapp for iOs, macOs, Windows and Android
Expand your Modal CRAFTsynth's capabilities with the optional CRAFT Software Editor and Controller -- CRAFTapp for short. A free download from Modal Electronics' website, the CRAFTapp adds extra functionality and accessibility to CRAFTsynth, including the ability to update CRAFTsynth's firmware when new features are added. CRAFTapp gives you a Patch Editor page, Preset Manager, Settings page, and a Live page with an on-screen keyboard -- press a key to send a note to your attached CRAFTsynth!


Connect CRAFTsynth to an iPad or Android Device
Your CRAFTsynth has a USB Mini B connector, and can be attached to an iPad using a Camera Connection kit, or an Android device using a USB OTG (On-the-go) adapter. (If you wish to use more than one USB device with your tablet, phone or computer, connect all devices through a powered USB hub.) Install and open CraftApp. You will see a splash screen until a CRAFTsynth has been detected, at which point you will see the Patch Editor page appear. At this point, you can play your CRAFTsynth with any MIDI controller! CraftApp forwards all incoming MIDI to CRAFTsynth automatically. Just make sure that your MIDI controller is sending to the same MIDI channel that the CRAFTsynth is assigned to receive.


Intuitive Layout
The highly intuitive layout of the Modal CRAFTsynth places everything you need right at your fingertips. The eight front panel potentiometers offer unparalleled editing control with two pages of editing functionality, allowing you to control parameters with precision. The CRAFTsynth also features 16 path storage locations (expandable through CRAFTapp) as well as 16 recallable EG presets for ease of use (full editing control with CRAFTapp). The playable touch panel interface features five note keys plus controls for scale and glide time. The touch panel interface's keys are clearly labelled with its primary function giving you the ability to change between scales and more. Delay and distortion effects are also included for adding harmonics and texture to your sound. A Headphone and Line output are included for direct monitoring as well as outputting the CRAFTsynth to speakers and other audio devices. The synthesizer itself is powered via a USB cable or an optional AA battery pack.
read less
For support or warranty questions, please contact the manufacturer:
Email: support@modalelectronics.com
Web: https://support.modalelectronics.com/hc/en-gb
No longer available at zZounds