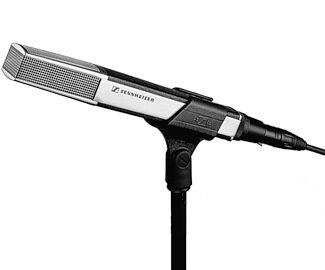 With its perfect supercardioid pattern and 5-position LF cut, this classic mic is a studio workhorse! Record larger-than-life vocals, drums, horns and more.
$1,049.00
---
No Credit Check

No Credit Check
Overall User Ratings
(based on 2 ratings)
Submitted May 8, 2021 by Kenneth Milks in Clio, MI
"Sennheiser MD-441&quot
I have 2 of them and they are GREAT. A microphone that's even better is the AKG C451B
Musical Background:
I played in high school orchestra & band. I have recorded since 1975 all over Michigan.
1 of 2 people (50%) people found this review helpful. Did you?
Thanks for your opinion!
---
Submitted March 30, 2021 by Chuck Hutcheson
"Uh-oh...&quot
Verified Customer
zZounds has verified that this reviewer made a purchase from us.
I'm a pro studio owner. I own several Sennheiser microphones - e901, e902, e906 (2), several 835 mics, 945, the classic 441, and a few other Sennheiser products. I purchased the 441 from zZounds about over two years ago. I was actually planning on purchasing a 2nd for the studio, but here lately I've had a bit of a problem. The 'tone' of the mic has become thin, almost as if a hi-pass filter has been increased. No matter how I tweak the settings, the tone remains thin. In the studio, I have used the 441 on vocals, guitar cabs, horns, and kept it in my climate controlled, smoke free professional studio. The sound quality is great, especially on guitar cabs and sources that may need a bit of isolation with the supercardioid pattern. It has worked well on just about every source I've tried. My 441 has never been dropped or bumped (to my knowledge). However, after attempting to use it a couple of times recently on sessions, I failed to get a good sound out of it, even after checking all the settings. I have pro level preamps - Manley, Universal Audio, Audient, Avalon, Summit, Heritage Audio, and I have other pro-level mics by AEA, Beyerdynamic, EV, Shure, Mojave, Audix, Aston, Rode, Miktek, Neumann, so I know gear and what gear is supposed to sound like. Looks like I'm going to have to send the mic back for repairs, and it's barely out of warranty. Not cool. There are other great dynamic mics out there. If you're not looking to spend the $$$ on a 441, I quality-wise the 421 is an excellent all-around dynamic mic that gets regular use in my studio. I'm very surprised that a Sennheiser product would go out on me like this. I'm looking forward to hearing from Sennheiser USA once they diagnose the problem with this mic. I'm now holding off from buying another. I am very disappointed in my 441 going bad after less than 3 years of light, professional use. I'm rating manufacturer support at "2-1/2" as I am just now having to deal with them and am undecided.
Musical Background:
Producer, Performer, Studio Owner
Musical Style:
Most styles
2 of 5 people (40%) people found this review helpful. Did you?
Thanks for your opinion!