Customer Kudos
"zZounds is the best in my book. Always have great gear and great customer service. Never had one bad experience with these guys."
October 29, 2021
12 products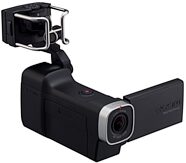 Capture your shows, rehearsals and more with high-definition video and 96 kHz/24-bit audio. With XY stereo mics, the Zoom Q8 is a camera made for musicians.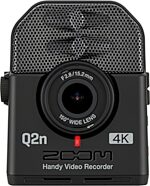 Zoom's Q2n camera is better than ever, now with 4K Ultra HD video resolution. Capture live music like a pro with a wide-angle lens and XY stereo microphones.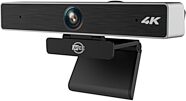 Raise your videoconferencing game! With built-in noise-cancelling microphones, this 4K Ultra HD webcam mounts on your laptop or monitor and connects via USB.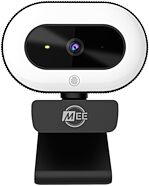 Get a webcam with an LED ring light built in! The MEE Audio CL8A includes three light levels, autofocus, low light correction, and a built-in microphone.

Perfect for the content creators on the go, the ultra-versatile Benro tabletop tripod and selfie stick allow you to set up wherever inspiration strikes!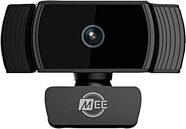 Step up your web meetings! The MEE Audio C6A webcam captures video in up to 1080p resolution at 30 fps and has a built-in omnidirectional microphone.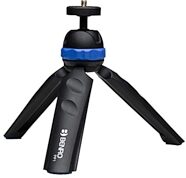 This tough, versatile mini tripod/handgrip supports your smartphone, GoPro, or DSLR camera up to 3.3 pounds -- then folds down to fit in your pocket.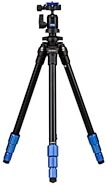 A great value on a versatile, lightweight tripod, the Benro TSL08AN00 features a slim shoulder design that allows the legs to be more compact when folded.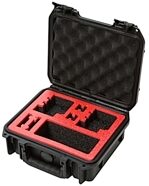 This SKB case is waterproof, injection-molded and adaptable to 40 different configurations to keep your delicate GoPro cameras and accessories safe.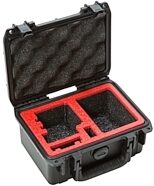 Keep your GoPro and its accessories safe from water, UV, and solvent damage with this SKB case made from high-strength polypropylene copolymer resin.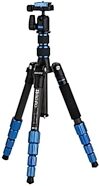 Ideal for photographers and videographers on the move, this lightweight carbon-fiber Benro tripod opens to 57.1", and folds down to just 12.9" for travel.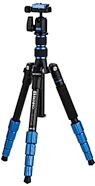 Crafted from aluminum for strength and affordability, this tripod extends to 57.1", and folds down to 12.9" -- a great fit for the traveling photo/video pro.