Customer Kudos
"Most musicians with families and bills can truly benefit from zZounds Play as you Pay."
January 1, 2022

zZounds Legends Series
Celebrating the Icons of Music History
From storied careers full of milestones to game-changing tones and musical innovators, our Legends Series covers the music that matters. In this video series, we recreate the sounds of the past, celebrating their legacy and exploring how they continue to influence the music we love today.
Grateful Dead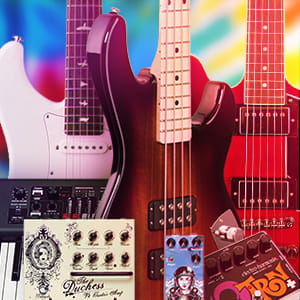 In this Legends Series video, we recreate the title track from the 1978 record Shakedown Street -- the era where synthesizers and envelope filters reigned supreme on Grateful Dead's gear list. From Bob Weir's tight chord voicings to the signature lead lines that could only be played by Jerry Garcia, hear how it all fits together in our Legends video!
Iron Maiden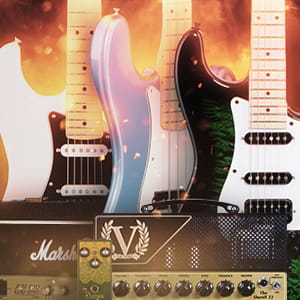 Throughout the band's nearly 50-year history, Iron Maiden has bewitched countless fans everywhere. Join us as we spotlight our five favorite Iron Maiden guitar harmonies, and check out the gear we used to nail the band's tone in this chapter of zZounds' Legends series!
Parliament-Funkadelic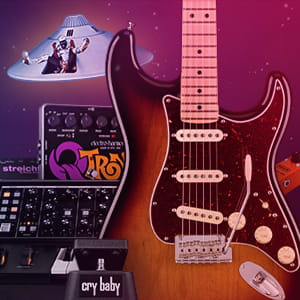 In this episode of our Legends Series, we give up the secrets behind Parliament's "Flash Light." Written by the holy trinity of funk -- George Clinton, Bernie Worrell, and Bootsy Collins -- this pioneering track delivered a mix of cavernous bass, sick synths, and positively contagious scratch guitar played by one Catfish Collins.
Synth Sounds of the '80s - FM Synthesis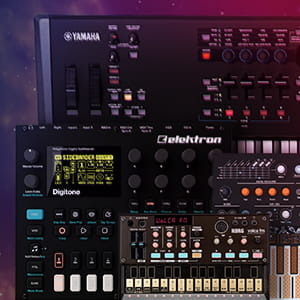 Glossy, wooden, crystalline, and metallic -- these descriptive terms are all badges of honor for FM synthesizers. In this episode of our Legends Series, we go to the silicon-based source powering many of the hits from the '80s.
Synth Sounds of the '80s - Sequential Prophet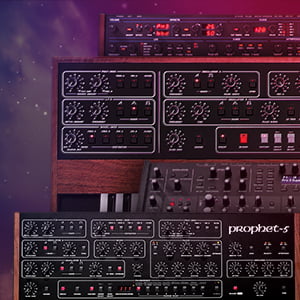 We cover the synthesizer that bridged the gap between the '70s analog and '80s digital worlds, between monophonic monotony and polyphonic harmony: Dave Smith's Sequential Prophet-5. Watch our video tribute, and find modern Prophets that fulfill the prophecy!