Customer Kudos
"zZounds has, hands down, the best customer service I have experienced regarding a company that sells guitars."
September 21, 2023
PA Speakers and Light Fixtures in White
Set up gear that matches your event's aesthetic
Who says PA speakers and light fixtures have to be black? Whether you're setting up a PA system for a wedding, a house of worship, a yoga studio, or a white-tie formal event, speakers and lights in white can help create a classy impression by blending in with the venue -- or standing out in a good way!
Light Fixtures in White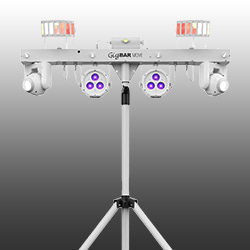 Class up your mobile lighting rig with white fixtures.
An all-in-one lighting system like the
Chauvet DJ GigBar Move
is perfect for mobile DJs who need a super-fast setup and maximum bang-for-buck. Grab one or two of these systems in white or black, and you've got what you need to make the dance floor pop.
PA Systems in White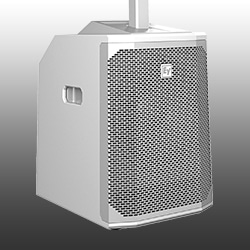 Match the look of the venue with an elegant white column PA system.
Column PA systems like the
Electro-Voice EVOLVE 50
are a great choice for performers or DJs who need a compact, lightweight, portable system that packs a full-range punch, with an integrated subwoofer, tweeter array up on top, and built-in DSP to shape your sound and make the most of your available wattage. Best of all, these systems come in black or white, so you can fit in with the venue's decor!
PA Speakers in White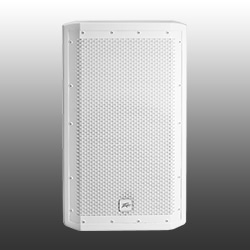 Blend in with the decor of your space with white PA loudspeakers.
Whether you're building a portable PA system or a permanent installation, white loudspeakers like the
Peavey Impulse 1012
are a great fit for formal event spaces, boardrooms, houses of worship, fitness studios, restaurants, and more.
Headphones in White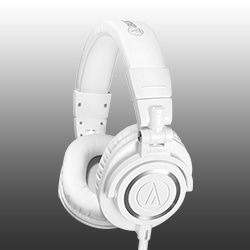 Make an impression with headphones that stand out.
Some of our most popular headphones -- like the
Audio-Technica ATH-M50x
-- are available in white. So if you're putting together a white DJ rig or PA system, you can treat your ears to a matching pair of cans. While most white PA speakers and light fixtures can blend in with their surroundings, a white pair of headphones is more likely to stand out than standard-issue black. Rock these headphones and make a bold statement!
More Live Sound Accessories in White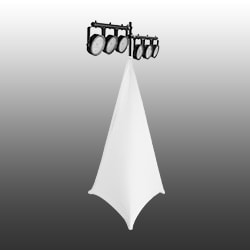 Complete the look of your setup with white stands, covers, and more. White scrims for your speaker stands and DJ tables can hide cables for a professional, elegant look. You can even dress up black PA speakers with white stretchy covers that you can toss in the wash!