Customer Kudos
"zZounds has the best prices, the best crew of helpful sales people and product support."
March 17, 2023
Discover the legend behind the legends of the '80s
No one's ever truly a prophet in their own land. For Dave Smith, it took trading a career in the aerospace industry for one in the musical realm to push him along the path to create his iconic reimagining of analog synthesis -- Sequential's Prophet-5. Countless patch memories, a few revisions, and a whole mess of polyphonic modulation later, the Sequential Prophet has cemented its contribution to the world of pop culture through the music of Talking Heads, Yellow Magic Orchestra, Madonna, and so many more.
In this episode of our Legends Series, we cover the synthesizer that bridged the gap between the '70s analog and '80s digital worlds, between monophonic monotony and polyphonic harmony: Dave Smith's Sequential Prophet-5. Think you haven't heard it before? Listen back to the first brassy strains of Steve Winwood's "Valerie." Perhaps you've bopped along to a certain ex-Genesis member's inescapable '80s mega-hit, "Sledgehammer." Before we stop making sense, let's shift our focus to that star-turning synthesizer soundtracking yet another star-turning event, where the only house-burning happening comes from those incendiary tones played on Sequential's polyphonic Prophet-5.
The original may have stored only 40 memories, but countless musical memories can't be wrong, Sequential's Prophet-5 is still the sound choice!
To dive deeper into the creation of the Prophet-5 synth and the legendary music created with it,
check out "The Coming of the Prophet" on the zZounds Blog!
Listen as we explore the sounds of the Sequential Prophet-5 in our Synth Sounds of the '80s video:

Explore more legendary sounds in zZounds' Legends Series »
Sequential Prophet-5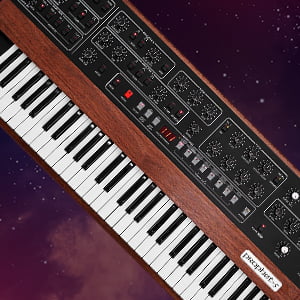 Sequential's Prophet-5 incorporates everything that made Dave Smith's original designs legendary. Warm, organic, and alive, the Prophet-5 is an analog synth with features like patch memory, knob-per-function programming, and polyphonic modulation (Poly-Mod), all spread across five separate voices. All three revisions of Dave Smith's synth are here with evolutionary accoutrements like USB, MIDI, and a premium Fatar keybed to make it look, sound, and feel better than ever before.

For those who somehow find a way to venture beyond the Prophet-5's Bank 1, Patch 1, there are more infamous sounds heard on countless hits beyond its jaw-dropping "Brass" sound. If you've grown tired of hearing it in songs like "Burning Down the House" and "Like a Virgin," get a load of the Prophet-5's smoother, softer side with its ethereal stylings in songs like Hall & Oates's "I Can't Go for That," or in the music of Ryuichi Sakamoto.
Sequential Prophet-5 Desktop Module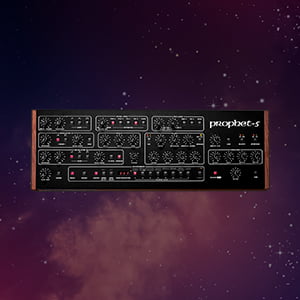 Nothing quite brings you closer to Dave Smith's proto-Prophet-5 period than this module version of the bigger Prophet. Sequential's original name, Sequential Circuits, was born out of Dave Smith's first device, the Model 600, an analog sequencer for Moog's Minimoog.

Many moons later, Dave was able to introduce things like patch memory, polyphonic pattern recording, and sound programming. By the time of the Prophet-5, integrated chips allowed Dave Smith to realize his vision of a truly portable polyphonic, analog synth with patch memory. And now you can find all that tech in an even more portable, studio-friendly package, with this desktop module version of the Prophet-5.
Sequential Pro 3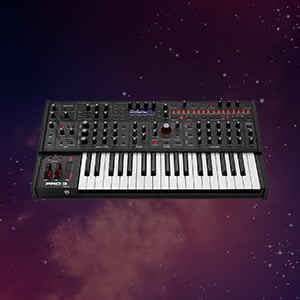 A deep dive into synth history reveals just how groundbreaking Dave Smith's research and development truly is. The wildly successful Prophet-5 led to various attempts to either expand on its vision, or make it more affordable for the masses.

The Prophet-5 begat the Prophet-10, an extremely powerful polyphonic synth with twice the voices, twice the keys, and a built-in polyphonic sequencer. And in 1981, the same year he helped democratize synthesizer connectivity with Roland's Ikutaro Kakehashi by introducing MIDI, Dave also introduced the Pro-One, a monophonic synth that opened the door for artists like Depeche Mode, Soft Cell, and Prince looking for a punchy musical foil that made the entryway to analog synthesis less steep.

Sequential's Pro 3, as you can imagine, is a next-gen classic that takes the best features of Dave Smith's Pro-One and the forward-thinking Pro 2 to create a new benchmark for monophonic synthesis.
Sequential OB-6 Module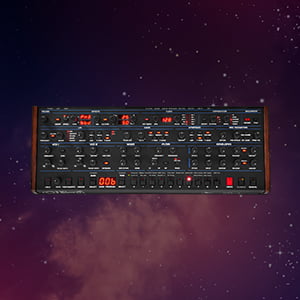 We end our focus on Sequential by highlighting the collaborative discoveries Dave Smith has brought to fruition. MIDI wouldn't have had a leg to stand on, if Dave hadn't spoken to Tom Oberheim and Ikutaro Kakehashi to show off its possibilities by connecting his Sequential Circuits Prophet-600 to Roland's Jupiter-6.

The soft synths you see on your computer would not have been possible if Dave hadn't worked with Yamaha and later Seer Systems to pioneer software-based synthesizers. Likewise, Dave's time with Korg introduced the powerful waveshaping synthesis of his Prophet-VS as a launching point to create Korg's iconic Wavestation -- leading to today's modern Korg Wavestate synth.

Sequential's OB-6 is, as they state, "Two legends. One instrument." Dave Smith and Tom Oberheim collaborated to take Tom's classic 4-voice and 8-voice sound into the future with studio-quality FX, polyphonic sequencing, cross modulation, and 500 preset patches and memory slots, all on a synth that could easily fit in your backpack. It's vintage SEM tone with Sequential circuits.