Customer Kudos
"zZounds is the best in my opinion. The no credit check option for most payment plans enables me to buy the gear I want and need for my studio."
November 17, 2022

Rode Vlogger Kits
Available for iOS and Android
Based in Australia, Rode is renowned for their studio microphones and recording equipment trusted by engineers, musicians, podcasters, and filmmakers. The Vlogger series marks Rode's entry into another field: personal video content creation

Set up a great shot on the tripod, with perfect lighting from the micro LED that secures to your phone, then capture pristine audio on a Rode mic -- it's all achievable in a couple of minutes with a Rode Vlogger Kit! Read on to find out what these kits can do, and which is right for you!
Shop Rode Vlogger Kits »
Rode Vlogger Kit iOS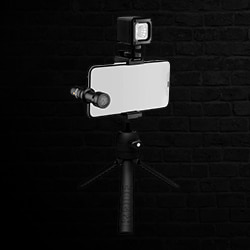 Designed to seamlessly pair with your iPhone, the iOS Vlogger Kit connects via Lightning port to devices running iOS 11 or higher.
Rode Vlogger Kit USB-C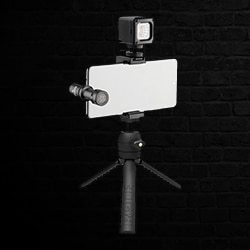 The USB-C Vlogger Kit connects via USB-C port to a variety of Android smartphones.
Rode Universal Vlogger Kit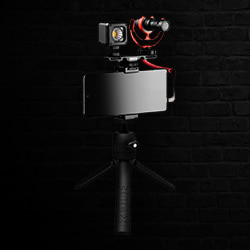 Whether you run on both iOS and Android devices, or you'd rather keep your ports free, the Universal Vlogger Kit connects directly to your device's headphone jack. This kit includes the DCS-1 dual cold shoe mount to hold the VideoMicro and MicroLED.
Rode SmartGrip & Tripod 2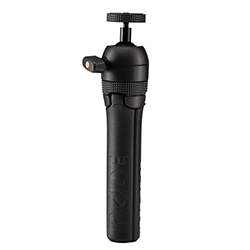 Each of the Vlogger Kits includes the Rode SmartGrip, which securely clamps onto your phone for a steady shot. The Tripod 2 is a versatile device that does double duty as a grip and a tripod. Use it as a table mount for stable framing on personal essays, or collapse the legs and hold it in selfie mode!
Rode VideoMic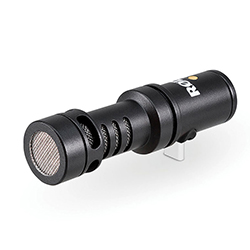 The Vlogger Kits wouldn't be from Rode if they didn't sound great -- that's where the VideoMics come in. Both the VideoMic Me-L for iOS or the VideoMic Me-C for USB-C devices, offer directional pickup patterns, so you can rest assured your desired subject is what gets heard. On the back of the VideoMic, you'll find a 3.5mm headphone jack for easy monitoring. Rode includes a furry windshield that fits over your VideoMic to resist wind and other environmental sounds -- a must-have on noisy shoots.
Rode MicroLED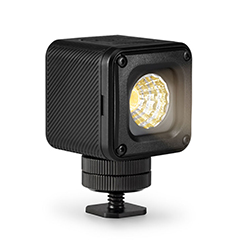 Lighting is key to a great video, and to that end, the Vlogger Kits include the MicroLED light. This compact but powerful light mounts directly on the SmartGrip, and casts a beam of bright white light onto your subject. With four hours operation time on a single charge, it won't quit on you in the middle of a shoot. Rode also includes a clip-on diffuser and 8 color filters to adjust the lighting to your environment.