Customer Kudos
"zZounds puts instruments in the hands of artists who wouldn't otherwise be able to afford said instruments. It's why I will gladly keep recommending them. As one of those artists I appreciate that above all else."
January 23, 2022

Mojave Audio Microphones
Quality components, exceptional sound
Since founding Mojave Audio in a Fullerton, CA garage in 1985, David Royer has dedicated himself to building microphones with the highest-quality components like Jensen transformers and new-old-stock tubes. Mojave's unique production model utilizes both domestic and overseas assembly, resulting in microphones of unmatched quality sold at price points musicians and home engineers can afford.

We're showcasing our collection of Mojave Audio microphones in this Spotlight guide. Read on to find your perfect fit, and see what Mojave Audio can do for your next recording project!
Shop Mojave Audio Microphones »
MA-1000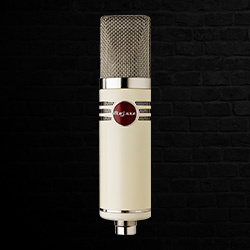 Mojave's flagship mic, the MA-1000 was designed to compete with not only today's top microphones, but fine vintage microphones as well. Equipped with a 251-style capsule a transformer custom-designed by Coast Magnetics, and an NOS 5840 tube, the MA-1000 also boasts the flexibility of a continuously variable pickup pattern selector, switchable bass roll-off and 15dB pad. If you want clarity and presence so pronounced listeners feel like they were in studio with you, the MA-1000 is your mic.
MA-300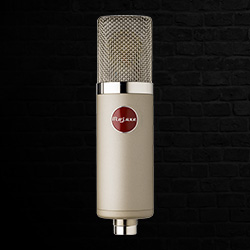 Blessed with the same military-grade JAN 5840 tubes as its little brother below, the MA-300 adds several degrees of flexibility and control. Continuously variable polar patterns let you select from omnidirectional to cardioid to figure-8 coverage. Other controls include a bass roll-off and a 15 dB pad. All of this control makes the MA-300 an excellent choice on any instrument or performer.
MA-301 FET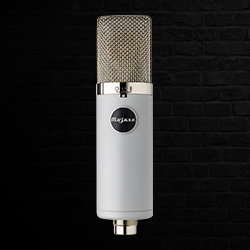 If you're taking on a variety of studio projects on a limited budget, the MA-301 is your savior. Its multi-pattern functionality picks up audio in a cardioid, omnidirectional, or figure-8 pattern, so it excels on instruments, groups, and podcasts with multiple guests. Nothing but top-quality components go into the MA-301, from its Jensen transformer and military-grade FET, so you can rest assured you'll be capturing your sources with a worthy mic.
MA-201 FET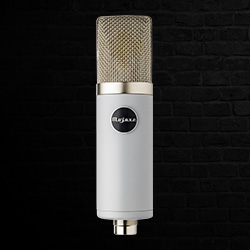 Tuned for the most discerning producer's ears, yet priced like a utilitarian workhorse, the MA-201 is equipped to handle any studio task. Its solid-state design retains a warm sonic profile, lending instruments a full-bodied character, plus enough air to make vocals gleam.
MA-50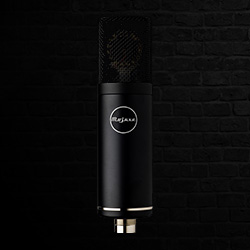 Looking for the Mojave sound at a more accessible price point? The MA-50 delivers! This transformerless condenser features the same capsule as its big brother, the MA-201. Pit it against any transformerless condenser out there and it will exceed your expectations.