Customer Kudos
"Great service. Love the pay as you play plan with zero interest. I have purchased well over $15000 worth of equipment from zZounds.com over the years."
November 19, 2022

All-Star Gear: Studio Monitors
Your Most-Trusted Reference Speakers
Shopping for the perfect monitors for your studio is quite different from shopping for most other gear. While other All-Star lists are filled with gear that impresses us with tone, feel and features, monitors earn their merit for how flat or uncolored their output is.

Of course, other criteria like wattage, I/O, and size can help narrow your search, but at the end of the day, being able to trust your mix to accurate monitors is key. It's why we've put together this All-Star list of studio monitors, along with quotes from happy engineers who swear by them in the studio.
See more All-Star Gear Guides »
Yamaha HS8 Active Studio Monitor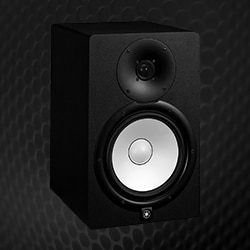 Our Customers Say...

"The HS8s are on the money and probably the best buy of any monitor costing $0-$1000 each. Buy them...you will be glad you did."
- Jeff in Rochester, NY

"I would recommend these to anyone who really cares about getting perfect levels and hearing sounds and frequencies as they really are!"
- Noah in Palmdale, CA

"The low, mid and highs on these monitors are as true to the mix as you can possibly get. The clarity is breathtaking, even at very high volume."
- Derrick in West Orange, NJ
JBL LSR310S Powered Studio Subwoofer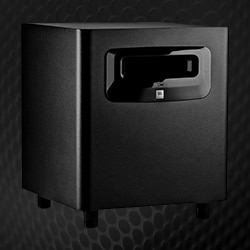 Our Customers Say...

"This sub is all that and more. The crossover helps give my mixes the sound I am really looking for. That low-end bass hits smooth with an air-tight feel."
- Bobby in Arcadia, LA

"This subwoofer is pretty powerful. It provides clean and tight bass which has helped me to identify problematic areas in the lower frequencies."
- Carlton in Washington, VA

"Love it! Sounds great, not boomy, clear bass. I keep it about in middle control volume or less depending on recording. Glad I added the sub to my system!"
- A customer in Dallas, TX

Neumann KH-120A Active Studio Monitor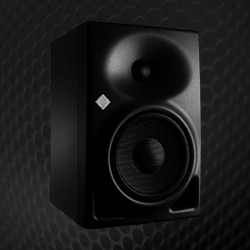 Our Customers Say...

"Sonically brilliant! Tight, focused lows and mids and pristine highs. These monitors reveal things in your mixes that you wouldn't have noticed before and allow you to make corrections much more easily...even minor changes are obvious."
- Cody in Chanute, KS

"I am so happy with these monitors; they translate flawlessly. I have used many brands... for the price there is no comparison -- they are just amazing!"
- Astor in Miami, FL
Alesis Elevate 5 MKII Active Studio Monitors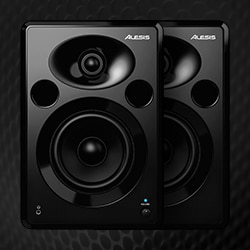 Our Customers Say...
"The Alesis Elevate 5 MKII speakers are an outstanding value. I got two pairs and run all 4 at the same time on a
Focusrite Clarett
. The speakers are set full volume for ease of use, there's zero hiss or distortion."
- Cimmay in Seattle, WA
"I really like the tweeters compared to titanium ones because the highs are much smoother. These have a bass boost switch which I don't use because for near field monitors they have a balanced sound without it."
- Mark in Yuma, AZ
"I have no complaints. For the pricing (especially if it's through the payment plan) you are getting great quality and sound. I love them!"
- David in Philadelphia, PA
Avantone MixCubes Active Studio Monitors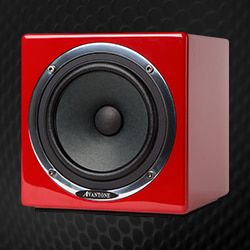 Our Customers Say...

"Built solid, quality you can feel the first time you pick one up. The cones are virtually indestructible, they can take all the punch I can throw at them! The unique zero enhanced flat response make my mixes click every time."
- Keith in New Orleans, LA

"The best advantage of the Mixcubes is that they are really small...Sound is as expected, full range and bright with its small driver."
- JW