Customer Kudos
"zZounds is quite simply an awesome company to do business with and the payment plans are out of this world"
November 15, 2023
All-Star Beat-Making Gear
Sample, Loop and Make Beats With These Picks
Samplers, drum machines and grooveboxes have been behind hundreds of dance, hip-hop, and electronic hit records dating back to the '70s. Today, these devices are just as popular as ever, whether they're recreations of classic drum machines, or an entire production suite built into a piece of hardware.

This All-Star Gear list is stacked with our customers' favorite beat-making gear. Check it out to find something to help kick off your beat-making journey, or to take your creations to the next level!
See more All-Star Gear Guides »
Native Instruments Maschine MK3 Groove Production Studio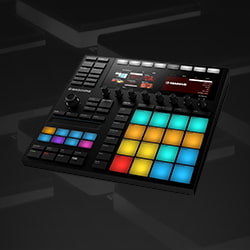 Our Customers Say...

"This production instrument right here is hands down one of the best tools to make music with, period, point blank! Tons of sounds and so many functions and features that you can't go wrong."
- Ricky in Statesboro, GA

"Very well thought-out as far as the design and ease of use. It makes it very pleasant to interact with it and spend hours and hours building and rebuilding arrangements. Also, I love all the NI sounds!"
- Fyodor in Chicago, IL

"I've always liked Maschine because of the ease of making an idea come together fast."
- Damie in Memphis, TN
Alesis SR-16 Drum Machine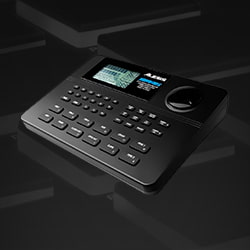 Our Customers Say...

"I was seriously surprised at: A. How easy this machine is to use and, B. The quality of the drum sounds. You can tell that these are REAL drum sounds and not computerized beats."
- Shawn in Palm Bay, FL

"Beginner or pro, this is a machine to reckon with. I was never able to express exactly what it was I was trying to [get] across, until I picked this up."

"There is something magical about just hooking this up anywhere, padding out quick beats and fills, and launching into ideas anywhere, anytime when minus a drummer."
- Dave in Boston, MA

Akai Fire Controller for FL Studio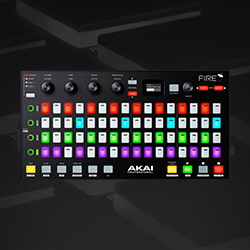 Our Customers Say...
"Control everything you need on FL with this controller. This is perfect for travel if you don't want to travel with a full-sized keyboard."
- Steven in Seattle, WA
"The Akai Fire exceeded my expectations and zZounds gave me a great deal. The Note mode on this is very special. You can set the root note and key you want to play in and go nuts."
- A Happy Owner
"If you have
FL Studio
, or are considering buying it, this is THE piece of gear you are looking for to integrate as your DAW controller!"
- James in Norman, OK
Elektron Digitakt Sampler and Sequencer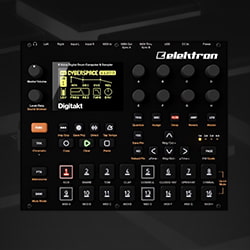 Our Customers Say...

"This is my first sampler and I've made some of the best music I've ever made on my own using it. I can mix acoustic sounds with synth sounds with mangled guitar samples. It's amazing and the possibilities are endless."
- Brandon

"Very deep and intuitive sampler..built like a tank and the sequencer is very inspiring."
- Tyler in Dayton, OH
Arturia DrumBrute Impact Drum Machine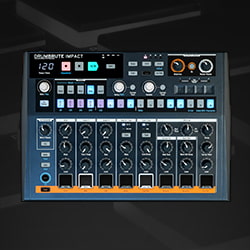 Our Customers Say...

"The DrumBrute Impact for the price alone and features is worth getting. More punch on the kick and snares, the fm drum and distortion are amazing and the color feature is a game changer for this new DrumBrute."
- Keith

"I love the sound of this thing. The distortion is a great touch, it pairs really well with the snares/claps especially with long decays. The individual outs in the back are a huge plus for recording and I was surprised at how full the snare sounded on its own."
- Josh in Kannapolis, NC
Akai Force Grid-Based Music Production System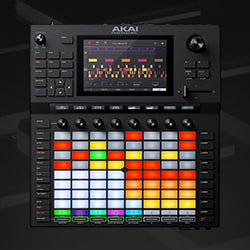 Our Customers Say...

"Buy one. This baby is sensational straight out of the box. Plug it in. Power it up. And within 15 minutes you'll have the basics of a song to rival anything out there. In a few hours you'll have it finished. "
- A Happy Owner

"Love every feature of it and build quality is great. The firmware upgrades are great also."
- Jack in North Port, FL

"Best music production that I purchased ever. Very well satisfied. Updates to firmware keep coming and making it even better every day."
- A Happy Owner