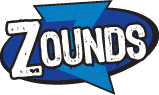 One less Z -- a TON more savings! Find gently used, blemished, and resealed gear at blowout prices. Hurry -- quantities are limited!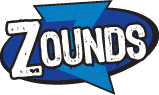 One less Z -- a TON more savings! Find gently used, blemished, and resealed gear at blowout prices. Hurry -- quantities are limited!
Customer Kudos
"zZounds has, hands down, the best customer service I have experienced regarding a company that sells guitars."
September 21, 2023
Clearance Walrus Audio Effects | zZounds
14 products
Search Results
Not only does the Walrus Canvas have a bright display that can easily be seen in direct sunlight, but you can customize the display to any image you'd like.

A powerful ambient reverb that builds on the Slö lineup, Walrus Audio's Slöer pedal offers five reverb modes that you can tweak to a nearly boundless extent.

Add the tones of 3 vintage amps to your pedalboard! The Walrus Audio MAKO ACS1 even lets you assign different amps to the left and right outputs.

Featuring reverse delay, glitchy sounds, and octaves, the Walrus Audio Fable will take your tone on an unforgettable trip.

You can tweak this delay for days! The Walrus Audio MAKO Series D1 delay pedal offers five studio-grade custom-tuned programs while being MIDI capable.

Do everything with a smaller pedal! The Walrus Audio ARP87 multi-function delay has four delay types, feedback swell, delay time ratio selection, and more.

Make the Iron Horse your workhorse distortion! Walrus Audio's third-gen Iron Horse pedal offers classic distortion that's thick, punchy, and very rowdy.

The Monument V2 returns with that classic "chewy" tremolo tone in a smaller enclosure. Use the bypass switch as a momentary control for special features.

Welcome to a new era of gain! The Walrus Audio Eras Five-State distortion pedal offers a five-position rotary knob with five distinct flavors of distortion.

Call upon the gods of fuzz and sustain with one Walrus pedal! Walrus Audio's Eons Five-State fuzz pedal unlocks five flavors of fuzz within one stompbox.

Take control over your overdrive with Walrus Audio! The Fundamental Drive pedal features smooth, crunch, and bright selectable overdrives you can tweak.

A fuzz with the tonal integrity of a pro-level option, Walrus Audio's Fundamental Series fuzz boasts three sliders for tweaking all aspects of your fuzz.

Take a trip to space with this affordable phaser. Walrus Audio's Fundamental Phaser features three modes: light, medium, and heavy, with independent sliders.

With plenty of parameters to adjust, the Walrus Audio Mira is a compressor pedal that will get along with any rig, and is the perfect addition to any board.
Hand-built in Oklahoma City, Walrus Audio effects pedals have rugged exteriors and thoughtful, intricate interiors, perfect for those looking to expand their sound. Call our Gear Experts now for help with your purchase:
800-460-8089
.