Customer Kudos
They are the best. Reasonable prices, great customer service, and some of the fastest shipping.
July 22, 2021
3 products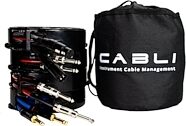 Transporting cables has never been easier. Fit up to five Cabli units inside this custom nylon drawstring bag, and have them neat and tidy for your next gig!
Performing solo with your BeatBuddy? Add this MIDI breakout cable to pair it with a MIDI-based looper pedal and you can layer parts with rhythm.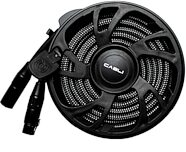 BeatBuddy Cabli Cable Organizer
Are your cables an unruly mess? BeatBuddy's Cabli can help. Quickly wind up a cable into its protective chassis, then unwind it and get rocking at your gig!