Customer Kudos
"Great customer service and the best extended payment plans of any of the online retailers."
December 11, 2021
7 products

Get hands-on with your music. The M-Audio Oxygen Pro 49 is a versatile MIDI controller with a premium playing feel and Auto-Mapping for seamless DAW control.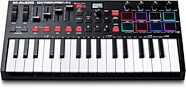 Get the most out of your virtual instruments with the Oxygen Pro Mini, a portable MIDI controller with 8 velocity-sensitive pads and semi-weighted mini-keys.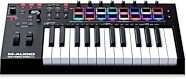 Create music anywhere with the Oxygen Pro 25, a USB MIDI controller with 9 faders, 16 velocity-sensitive RGB beat pads, and 8 assignable knobs and buttons.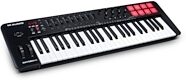 More than just a MIDI controller, the M-Audio Oxygen 49 MKV provides you with a full set of production features for music creation in the studio or onstage.

Need a basic MIDI keyboard? The M-Audio Keystation 49 MK3 USB MIDI controller has full-sized, velocity-sensitive keys, with transport and volume controls.

The M-Audio Keystation Mini 32 MK3 is a comfortable, compact USB MIDI controller with volume and pitch control, sustain, and assignable octave range buttons.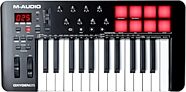 Get hands-on control of your instruments, plug-ins, and DAW functions with M-Audio's Oxygen 25 MKV, a MIDI controller with powerful music creation features.