Customer Kudos
"zZounds is great! The no hassle return has helped me out a couple times. I love that you can make low monthly payments! You can not beat their customer service. I have only had to call them a handful of times. The wait time was less than a couple minutes. I'm a repeat customer and have no plans of going else where for my musical wants and needs."
January 5, 2022
15 products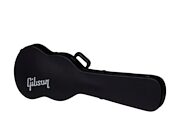 Molded to perfectly fit your prized SG, this Gibson electric guitar case will protect your axe on the way to your next show with its sturdy hard shell.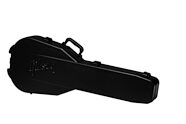 Drawing inspiration from '70s-era "chainsaw" cases, this Gibson hardshell model is the perfect fit for your beloved SG, keeping it safe in between shows.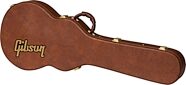 Keep your precious Les Paul Junior safe and sound with this durable case. Lined with red plush interior and 5 heavy duty latches, this case is a sure bet.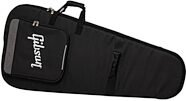 Confidently carry your Explorer, Firebird, or Flying V to shows with this premium Gibson gig bag, complete with a pair of convenient accessory compartments.

Protect your Les Paul or SG from rehearsals to gigs and everything in between. This premium gig bag features two external compartments and backpack straps.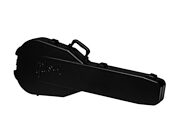 The "chainsaw" case returns! This Gibson Deluxe Protector Case features TSA locks, soft grip handle, and a super rugged polyethylene outer shell.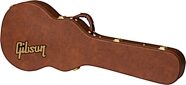 Transport your Gibson Les Paul with style and peace of mind with this reliable guitar case from Gibson.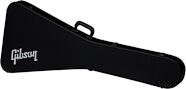 Protect your Flying V in high style with a genuine Gibson hardshell case. You'll love the convenient accessory compartment and velvety soft plush interior.
Ensure your ES-339 stays as good as new with this premium Gibson case. The grey plush interior fits the smaller-bodied model like a glove to keep it secure.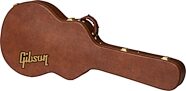 Protect your ES-335 semi-hollowbody guitar with this Gibson hardshell case -- featuring a classic brown exterior with gold latches and plush interior.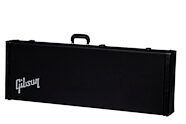 Your Firebird is a beautiful guitar -- make sure it's protected on the road! This Gibson hardshell case offers vintage-style protection.
Rock an Explorer on stage? Protect it inside this official Gibson case, complete with red plush interior and a compartment for accessories.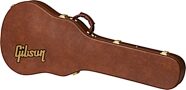 Protect your precious ES-339! This Gibson hardshell case features five heavy-duty latches and a red plush interior for vintage style.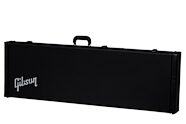 Your Thunderbird may be a powerful beast, but it still deserves pampering between gigs. This hardshell case securely cradles your bass with a plush interior.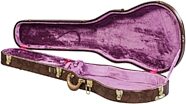 Have a Les Paul that needs a vintage-looking case? This 5-latch Gibson Historic Replica Case is made just like the old Lifton cases were back in the day.