Customer Kudos
"zZounds is the best in my book. Always have great gear and great customer service. Never had one bad experience with these guys."
October 29, 2021
13 products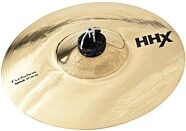 Sabian HHX Evolution Splash Cymbal
Cut through the mix with the bright sound of the HHX Evolution Splash. With its tight projection, this Splash is great for rock settings.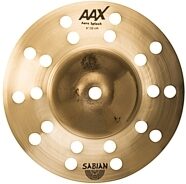 Multiple perforations add more white noise to your splash sound for a better high-end cut. The Aero splash offers a more natural decay than O-zone models.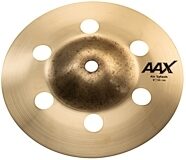 If you're looking for a cymbal that's deep and punchy, the Sabian AAX Air Splash is the one for you. The holes cut in the cymbal give it a more open sound.
Need to add a finishing touch to fills? The Sabian AAX splash cymbal provides an extremely fast, very bright sound when hit, with a strong, penetrating cut.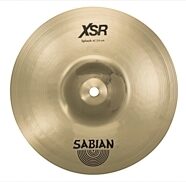 Crafted from B20 Bronze, the Sabian XSR Splash is quick and punchy, making for an explosive accent cymbal.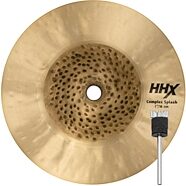 Sabian HHX Complex Splash Cymbal
Add some complexity to your auxiliary cymbals! The Sabian HHX Complex splash features HH/HHX hand-hammering for a dark, complex splash effect.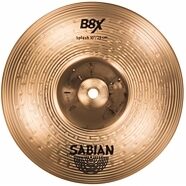 With its fast-acting, cutting response and crisp, bright sound, the bronze Sabian B8X Splash Cymbal makes a great addition to any percussion setup.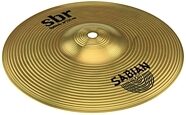 Made from Sabian's legendary B20 bronze alloy and fine craftsmanship, this 10" SBR splash cymbal produces a fast, punchy sound.
A splash designed in conjunction with Neil Peart! The Sabian Paragon splash cymbal is crafted from pure B20 bronze and delivers a fast, glassy attack.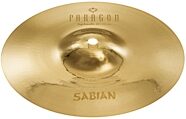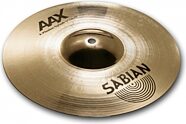 Sabian AAX Xplosion Splash Cymbal
A splash like you've never heard! The Sabian AAX Xplosion splash cymbal features an uncommon 11" size that delivers a bit more sustain than typical splashes.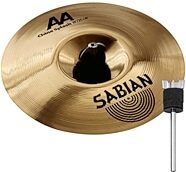 Add more dynamics to your cymbal rig! The Sabian AA China splash cymbal produces a rapid response like a normal splash with the added trashy edge of a China.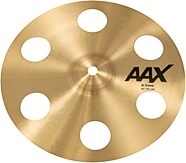 Sabian AAX O-Zone Splash Cymbal
Add some attack to your cymbal rig! The Sabian AAX O-Zone splash cymbal delivers bright, airy sounds with a degree of agitation and tons of cutting attack.