Customer Kudos
"zZounds is great! The no hassle return has helped me out a couple times. I love that you can make low monthly payments! You can not beat their customer service. I have only had to call them a handful of times. The wait time was less than a couple minutes. I'm a repeat customer and have no plans of going else where for my musical wants and needs."
January 5, 2022
14 products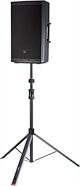 With its portable design, Lift-EEZ piston, and adjustable third leg, this sturdy speaker stand holds up your speakers during gigs -- even on uneven surfaces.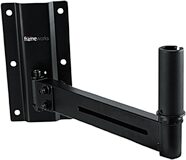 Place your speakers right where you need them with a pair of Gator GFW-SPK-WM100 wall-mount speaker stands -- capable of holding up to 100 pounds each.

Prop your speaker up above your subwoofer with this Gator Frameworks sub pole! An included 20 mm adapter makes it compatible with both M20 and 1-3/8" mounts.

Trust solid Gator construction to hold up your mains on the GFW-ID-SPKR-SP sub pole. Includes Lift-EEZ piston to lighten the load while raising and lowering.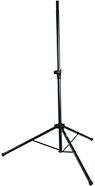 Pick up two all-aluminum stands and a carry bag with the Gator GFW-SPK-2000SET speaker stand pack. Each stand supports up to 60 lbs. at up to 81 inches high.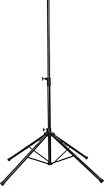 Put your speakers on a sturdier stand. The Gator GFW-SPK-4000 quad-base speaker stand includes the LiftEEZ self-raising system for easier speaker setup.

Great for speakers up to 60 lbs., the Gator GFWSPK0250 mini speaker stand is lightweight and collapsible, with a soft touch knob for easy height adjustments.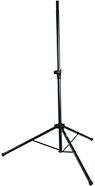 Mount speakers that have 35mm or 38mm pole sockets with the Gator GFW-SPK-2000 speaker stand -- a lightweight, all-aluminum stand that supports up to 60 lbs.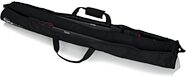 Set up your sub-sat system fast with these speaker poles! Set includes 2 height-adjustable poles with Lift-EEZ pistons, M20 thread adapters, and a Gator bag.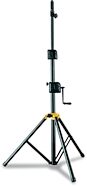 Loudspeakers are heavy, but Hercules is here to help. Hercules SS710 Gear Up speaker stands raise and lower quickly and easily, and support up to 110 pounds.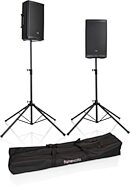 Set up your PA speakers easily and safely with the Gator GFW-SPK-4000SET speaker stand set. Includes LiftEEZ self-raising piston system and carrying bag.

A soft-touch adjustment knob and attached pin make the Gator Frameworks adjustable sub pole easy to set up and tear down at the gig or practice session.

Mount a PA speaker to a subwoofer easily and safely with the GFWSPKSUBCRNK crank-operated sub pole from Gator. Includes adapters for different pole sizes.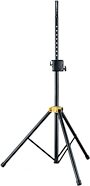 Get a speaker stand that you can trust at any gig. The Hercules SS410B AutoLock stand uses the Quik-N-EZ AutoLock system for safe, easy setup and teardown.