Customer Kudos
"Excellent Customer Service wide variety of gear. Great payment plans."
May 1, 2023

zZounds Live: Kickin' It With Korg's Volca Series

Pint-size but mighty, Korg's Volca Series synths and groove machines are quite possibly the perfect portable music instruments for stage and studio. From Volca synths like their Modular that explore "West Coast" synthesis to tools like the Volca Mix that bring ultra-powerful audio mixing to an ultra-portable format, every Korg packable powerhouse brings the noise (anywhere).
Watch as Justin covers the compelling features crowning Korg's compact musical cohorts!
Shop all Korg Volca instruments »
Korg Volca Modular Synthesizer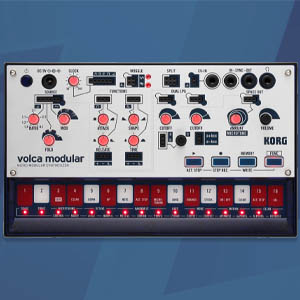 West Coast goes coast-to-coast! The Volca Modular takes inspiration from "West Coast style" synthesis (think of the sounds made by Buchla or huge modular synths), distilling eight different analog synth modules into the Volca format. In semi-modular fashion, the modules can modified, combined, and mutated via 50 patch points that introduce ideas like woggle, space out!, and LPG (Low Pass Gates) into your world. Korg's Volca Modular bypasses the standard ADSR signal flow found in the majority of synthesizers and gets you inside a modular synth workflow where all sorts of complex, experimental, unearthly, evolving sounds are simply a cable connection away.
Korg Volca NuBass Desktop Analog Synthesizer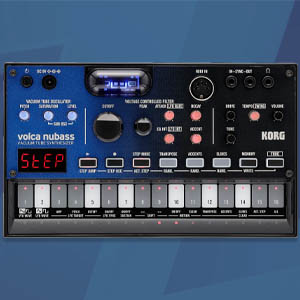 Don't fear the untz, untz, untz -- make it your ownz, ownz, ownz with Korg's Volca NuBass! Korg's NuBass houses exclusive Korg NuTube technology, harnessing the sonic characteristics of classic valve-driven circuitry to stir up thick distorted tones you'd expect from an overdriven amp. On the Volca NuBass, Korg deploys a transistor-based ladder design filter and ingenious analog driver circuit to create deep, low, down-and-dirty squelches other machines could only dream of creating. Add to that a built-in 16-step sequencer with parameter record, slap, slide, and accent controls, plus full connections to sync up with other Korg gear, and you're looking at a super slippery sonic monster.
Korg Volca Sample 2 Digital Sample Sequencer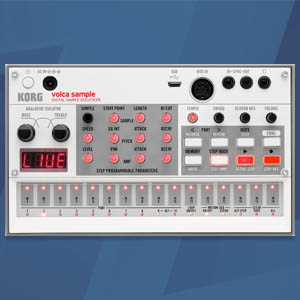 Sample this! Korg's pocket-sized Volca Sample didn't gain a "2" for nothing -- it now features twice the sample memory and twice the sample slots of the original, plus updated sounds and connectivity that add up to more than twice the creative possibilities. New beat modes let you go "off the grid," slightly delaying your grooves for more human swing. Increased all-around memory lets you beef up your Vocal Sample 2 with more "you," while a brand-new sound library collects and curates the next generation of production-ready sounds, touching on styles like trap, future bass, and much more -- with exclusive bonus packs by Moe Shop and TORIENA available to download for free!
Korg Volca Mix Analog Performance Mixer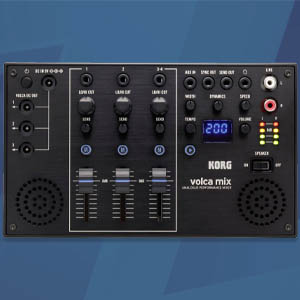 Tie your Volca rig together! If you've got one (or two or three) of
Korg's Volca instruments
, you've got to get a Volca Mix -- a mini analog mixer with three Volca DC power jacks, perfect for connecting and powering up to 3 of your Volca instruments. RCA stereo line outputs connect to the PA system, and built-in stereo speakers and a headphone output let you monitor your mix. But don't just stop there...
Enliven your live set with the Volca Mix's on-board effects. A built-in "Expander" broadens a mono source into a stereo image, while a frequency-dependent Compressor controls dynamic range for a beefier sonic stage. Meanwhile, an analog Sync Out jack lets you synchronize tempo across your other Volca units -- or any Korg gear that has an analog Sync input. Korg's Vocal Mix is a Swiss Army knife for any portable Volca musician.