The voting is closed, the results are in, and we have ourselves a winner! Since our Battle of the Bands contest started, it's been a flurry of activity: listening to entrants, debating amongst ourselves, and -- from time to time -- drooling over that huge QSC speaker rig. But the time has come, and we're proud to reveal the winner of the first-ever zZounds Battle of the Bands...
Congratulations
Creature Camp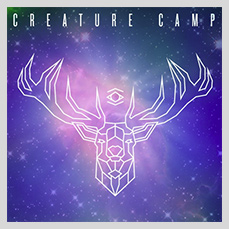 Hailing from Birmingham, Alabama, Creature Camp dish out space-age indie rock that really struck a chord with our voters. With their danceable grooves and shimmering vintage synth tones, what's not to like? We know Creature Camp will sound great mixed with the QSC TouchMix-16 through those KW speakers -- and we can't wait to get out to Alabama and shoot one of their shows. Check back with us for the video!
Grand Prize: QSC Rig & Filmed Show
As our winning band, Creature Camp will receive the Grand Prize: a powerful QSC rig stocked with all the gear below. It's sure to come in handy when we come out to film their performance!
Thanks to Our Voters, Entrants & QSC!
After sorting through hundreds of submissions, one thing is clear: you people have talent! Thanks for sharing your music, and best of luck. We'd also like to thank our sponsor, QSC, for providing an amazing prize package. And thanks to all who took the time to listen and vote! Check back with us for a featured video with our winners, Creature Camp.