Customer Kudos
"zZounds always comes through for me, giving me the credit that others won't. Prices are always competitive and allows me to get the gear that would otherwise be out of reach for me."
July 10, 2022

Lakland Basses
Discover the Skyline Series
Based in Chicago, Lakland has been crafting high-quality bass guitars since the mid '90s. They've since earned a reputation for impeccable tone and a fit and feel that is nearly perfect right out of the box. Over the years, Lakland has cultivated a diverse roster of artist endorsees, including Rolling Stones bassist Darryl Jones, Black Sabbath's Geezer Butler, and Tetsuya, of Japanese rock mainstays L'Arc-en-Ciel.
The Skyline Series is the perfect entry point into the Lakland brand. These instruments are crafted overseas, then shipped to the US, where they undergo a comprehensive setup process. Pickup winding and installation, as well as the fret PLEK'ing process, is all done in Lakland's Chicago facility. Read on to learn more about each Lakland Skyline Series bass, and find the one that's best for you!
Want to know even more about Lakland? Check out our
interview with company president John Pirruccello on the zZounds Blog!
Shop Lakland Basses »
Lakland Skyline Darryl Jones 4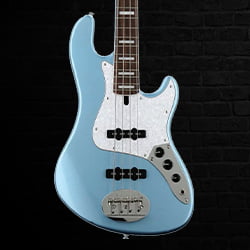 Darryl Jones' work with The Rolling Stones, Miles Davis, Madonna, and others requires a versatile, dependable bass. Equipped with a pair of passive, yet powerful custom-wound single-coil pickups, this bass is ready for anything.

Jones' signature Lakland Skyline bass evokes the lines of a classic model, but with a twist. Its more curvaceous shape makes for a comfortable playing experience whether standing or sitting. Pearl block inlays give it plenty of flair on stage, too.
Lakland Skyline 44-64 Custom PJ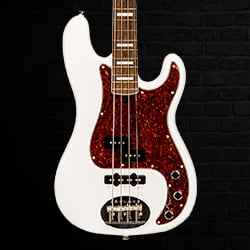 Oozing classic American bass style, the Lakland Skyline 44-64 Custom PJ has something to offer every bassist. Its foundation is found in its custom Lakland bridge, which yields plenty of organic resonance to the body. Hipshot tuners hold tune longer and are remarkably lightweight, helping the bass' overall balance. The 44-64 Custom PJ is also
available in a maple fretboard version.
Vintage both in looks and tone, the bass features two passive pickups: Go with the split-coil P-style pickup for thicker bottom-end, or use the single-coil J-style below it for more high-end detail and attack. Blend the two together for a best-of-both-worlds mix.
Lakland Skyline 55-60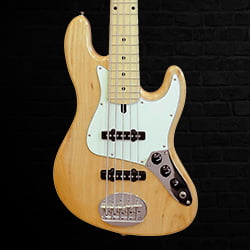 If smooth grooves are your thing, look no further than the Lakland Skyline 55-60. The J-style bass body is constructed from ash for rich resonance while remaining relatively lightweight. The Skyline 55-60 sports a pair of passive single-coil pickups you can dial in for anything from full-bodied jazz tones to slap-ready funk, or even add a bit of grit for rock.
Another standard feature found on all Skyline basses is the Dual Access bridge, which allows for strings to run through the body or through the bridge. And if you'd prefer a
Skyline 55-60 Custom with a laurel fingerboard, you can find that here!
Lakland Skyline 55-02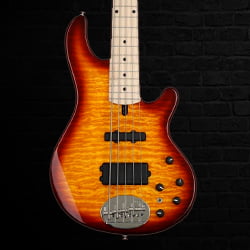 Lakland looks to the future with the Skyline 55-02. Its ergonomic body design feels right at home no matter whether you like to play with a pick or slap and pop. It's got a pair of active LH3 pickups that can articulate any sound you're going for. A single 9V battery powers its on-board preamp -- which is the same you'll find on the USA Series 55-94.
The 55-02 is also available in a couple of unique configurations: choose
Custom if you prefer a flat finish,
or go
Deluxe for a stunning quilted top!