Customer Kudos
"Again, zZounds exceptional customer service WILL do whatever it takes to make you a HAPPY and satisfied customer."
November 1, 2023
Gift Guide: Gifts for Keyboardists
Find gifts fit for any keyboardist's budget with fun mini synths, effects pedals, headphones, and more in our gift guide. With gifts starting at $25, you'll be sure to find one that fits anyone from beginners to seasoned pros.
zZounds Gift Certificates | More Gift Ideas for Musicians »
Gifts for Beginner Keyboardists
For the
beginner keyboardist
who's just learning how to play, a
portable keyboard
is not only fun, it's also a great educational tool. Lighted keyboards like Yamaha's EZ-300 have contemporary built-in songs that let you follow the lights to play along, while built-in accompaniment moves at your pace -- super-encouraging for students more in tune with "Bad Romance" than "Mary Had a Little Lamb."
Looking for a full-size 88-key beginner digital piano? Korg and Kawai offer full-size digital pianos that offer MIDI connections to a world of online teaching applications. The
Korg Liano
features high-quality onboard Bluetooth speakers that hook up to your smartphone to create a simple and compact learning solution.
---
Shopping for someone who doesn't have space for a big keyboard? One of these mini synths is perfect for players looking to maximize their sound design palette in a minimal footprint.
---
Every keyboardist needs a way to amp their sound! Most portable keyboards, digital pianos, and synthesizers have a headphone jack so you can plug in for practicing solo. We recommend the
AKG K72 headphones
, or get lost in music with a luxurious pair of
Audio-Technica ATH-M70x headphones
for hours of pristine jamming.
When it's time to perform outside, your keyboard's built-in speakers can only do so much -- but a powered PA speaker like the
Electro-Voice ZLX-15BT
or
Bose S1 Pro
all make fantastic keyboard amplifiers.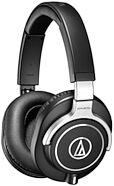 $299.00
---
No Credit Check

No Credit Check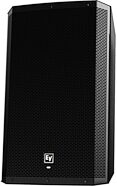 $649.00
---
No Credit Check

No Credit Check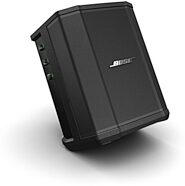 $499.00
---
No Credit Check

No Credit Check
Gifts for the Keyboardist with Everything
Can you ever have too many musical instruments? From melodicas to mini synths, every keyboardist can use more gear to play with. The palm-sized
Artiphon Orba 2
makes a fantastic stocking stuffer for musicians of any experience level, and tabletop synthesizers like the Moog's Mavis or DIY eurorack synth projects like Cre8Audio's NiftyBundle make a welcome addition to any rig.
---
Guitarists are known for collecting effects pedals, but keyboardists tend rely on on-board effects for their tones. If your keyboard doesn't have much in the way of FX selection -- or your hands are too busy tweaking knobs -- a multi-effects pedal like a
Zoom MS-70CDR MultiStomp
or
Line 6 HX Effects
can be a great addition to your rig.
Shopping for a keyboardist who sings and plays at the same time? A vocal effects unit can add a whole lot more to their performance!
Creating whole songs and phrases out of looping audio or vocals opens up improvisational ways to expand your rig.
Boss's RC-600 Loop Station pedal
is more than just a 5-track looper -- this Loop Station has tons of effects with real-time modeling, rhythm patterns, USB MIDI and more.
---
Whether they're recording live performances or lessons, every musician can use a portable recorder like the TASCAM DR-07X stereo or Zoom R12 multitrack recorder. Or, turn your iPhone or iPad into a portable recorder with the
Shure MV7
, or an audio interface with MIDI connections like the
MOTU M4
.
---
Every keyboard needs a good gig bag. We love Gator ProGo keyboard bags -- they have thick padding to protect your board, huge side pockets, and sturdy backpack straps and carry handles.
... And if you've still got no clue what to get? You can't go wrong with a
zZounds gift certificate
in any amount -- and leave the gift-choosing to them!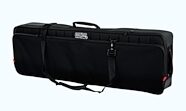 $299.99
---
No Credit Check

No Credit Check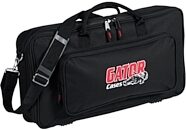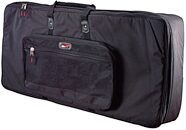 $159.99
---
No Credit Check

No Credit Check