Customer Kudos
"zZounds is the best place to buy musical gear, they have a very knowledgeable staff that is friendly and eager to help you. You can't beat their Play as you Pay plans."
September 19, 2023
Fender Pickups, Parts, and Accessories
If you play a Fender guitar, you no doubt have thought about modifications. Sure, you love a rosewood fretboard, but how would a maple one look? What about a neck with a different shape? Your guitar's stock pickups are great, but what if they sounded more like your guitar hero's set? Thankfully, Fender pickups, necks, and parts are here to give you the chance to make any Fender truly your own. And Fender's wide selection of accessories only furthers your ability to craft a timeless on-stage persona.

Take a look at our selection of Fender pickups, necks, parts, cases, strings, and more and start making your guitar and rig all that it can be!
As unparalleled innovators of solid-bodied electric guitar design, Leo Fender and his associates designed and manufactured some of the world's most beloved guitar pickups for Fender guitars and basses. Whether you want a vintage-accurate single-coil set for your Stratocaster or Telecaster, or you want to capture the sound of your favorite artist, trust Fender pickups to bring the sound in your head to life!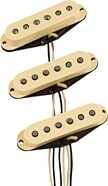 $199.99
---
No Credit Check

No Credit Check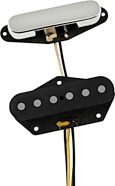 $149.99
---
No Credit Check

No Credit Check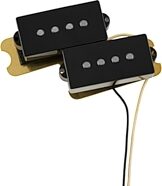 $149.99
---
No Credit Check

No Credit Check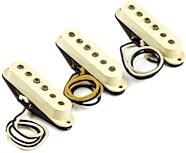 $229.99
---
No Credit Check

No Credit Check
Now common in guitar design, the removable, replaceable necks on Fender guitars were seen as a major departure from the norm in the early 1950s. If you're building your own "Partscaster" or simply want to give your favorite guitar a new look or feel, check out our selection of Fender-made necks and Allparts necks licensed by Fender!
Just about everything on a Fender guitar can be swapped out or upgraded with official parts. You can make simple but noticeable improvements to your guitar with a new pickguard, knobs with better control, or string retainers that help extend string life. Locking tuners are also a popular upgrade and help cut down on string change time!
Keeping your guitar safe is a must when gigging out, and who better to design a case for a Fender instrument than Fender? Crafted from quality materials like wood, tweed, leather, and vinyl, Fender guitar cases often evoke a vintage look that makes a statement before you even pull out your guitar.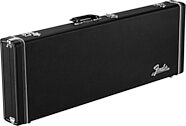 $179.99
---
No Credit Check

No Credit Check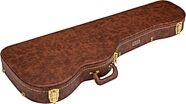 $199.99
---
No Credit Check

No Credit Check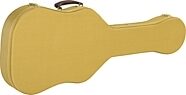 $199.99
---
No Credit Check

No Credit Check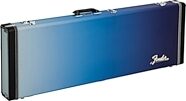 $219.99
---
No Credit Check

No Credit Check
Fender Guitar and Bass Strings
One of the most affordable and easiest ways to improve your instrument's tone is with a string change! Fender makes a variety of string offerings for electric and acoustic guitarists and bassists. Their proprietary "Bullet" strings feature cylindrical bullet-shaped ends that better fit into the grooves of a Stratocaster's tremolo block, enhancing sustain and tuning stability.
Complete your rig with the rest of the essentials, like a tuner, strap, picks, and more. Fender makes a wide range of accessories and each offers unique style and functionality.
Fender Clothing and Collectibles
Have any Fender fanatics on your shopping list? Check out our selection of Fender apparel, gifts, and more!