Customer Kudos
"zZounds has the best prices and payment plans, their staff is always friendly, helpful and professional and always wanting to make sure you are happy with their products."
November 28, 2023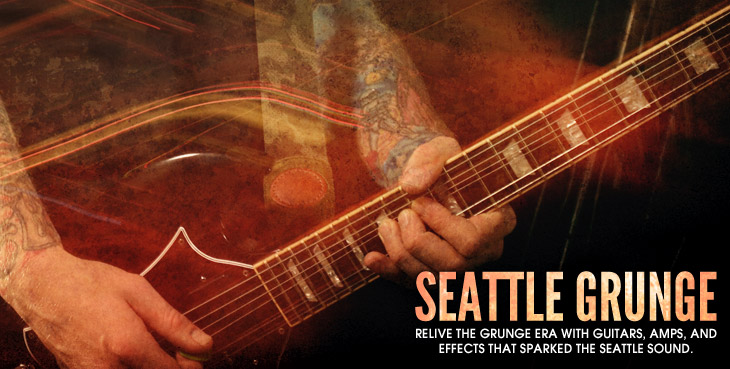 The Gear That Made the Seattle Sound
Grunge burst out of Seattle basements and into mainstream consciousness in the early '90s with a relentless fusion of punk, metal and '80s indie rock. While bands like Nirvana, Soundgarden, Alice in Chains and Pearl Jam were changing the landscape of American rock, most grunge acts were just playing the music they loved. Though the grunge heyday has come and gone, Seattle (and nearby Portland) remains a hotbed of cutting-edge rock tones, with contemporary indie rockers wielding much of the same gear as their grunge forbears.
Grunge reaped its distinct sound from a potent mix of pedals with a full-on embrace of all things distortion. Many guitarists -- Kurt Cobain included -- favored classic Fenders like the Jaguar and Mustang, and iconic stompboxes like the Electro-Harmonix Big Muff could be found on every stage and in every studio in Seattle. Among high-gain tube amps, reverb-rich Fenders were especially favored.
Return to the Map.