Customer Kudos
"zZounds is the best in my book. Always have great gear and great customer service. Never had one bad experience with these guys."
October 29, 2021
11 products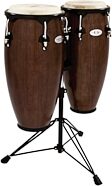 Toca Synergy Congas (with Stand)
Handmade, these congas sing with the vitality of real wood. This beautiful and durable set comes with a double stand for upright playing.
Capture the unmistakable Afro-Cuban sound, this bongo set was designed with a drastic taper to produce unusually strong and rich bass tones.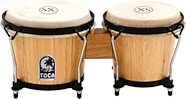 Toca 2101 SX Series Wood Bongos
Start your journey into hand percussion! The Toca SX series bongos are built with Siam Oak wood and natural rawhide heads for traditional style and tone.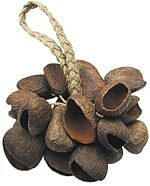 Toca Natural Seed Shell Shaker
Made with natural seed pods, the Toca T-SS Natural seed shell shaker channels the natural rhythm of the forest and has an easy-grip rope handle.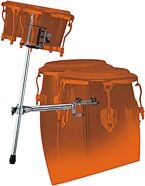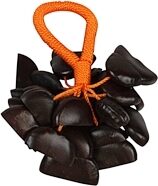 Tap into the rhythm of the Earth! The Toca Seed Pod shaker uses a cluster of natural seed shells from the Pangium Edule tree to evoke primordial sounds.

Traditional design meets modern manufacturing in Toca's hand-painted digeridoo, which features an S-curved shape, a deep tone, and a durable synthetic shell.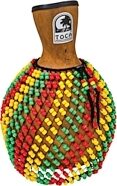 Traditional sounds meld with modern practicality! This Toca shekere boasts a durable, handmade fiberglass shell that's hand-strung with glass beads.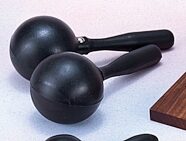 Create lively tones and rhythms with Toca Players Series maracas. Ideal for all ages, these instruments add auxiliary percussion to any track or performance.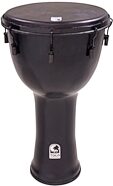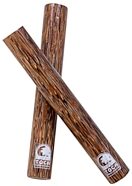 Hit these palm wood claves together, and you'll get a crisp click. Sturdy yet comfortable, these dowels can help you easily tap out a clave rhythm.
Congas, bongos, djembe, or digeridoo -- Toca is your source for authentic, top-quality world percussion instruments for studio recordings or live performances. Call our Gear Experts now for help with your purchase: 800-460-8089.