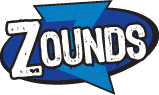 One less Z -- a TON more savings! Find gently used, blemished, and resealed gear at blowout prices. Hurry -- quantities are limited!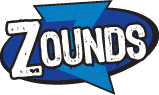 One less Z -- a TON more savings! Find gently used, blemished, and resealed gear at blowout prices. Hurry -- quantities are limited!
Customer Kudos
"Any time I hit a snag, I called and the snag got unsnagged without a hitch. Very professional, very friendly and helpful staff."
April 30, 2023
At this time, zZounds does not offer any products in Clearance Ibanez Signature Models.
Ibanez first started crafting guitars in the late 1950s, proving itself to be a creative force in guitar design. After emerging from the "lawsuit" period of the '60s and '70s, Ibanez found new life in the late '70s, and would fully grow into its own in the '80s and thrive on into the modern era.

A big reason for the company's comeback was their signature models. One of their earliest endorsees was Paul Stanley, the frontman and guitarist for KISS. Stanley's mystique and stage presence was enough to turn the Ibanez Iceman -- an unpopular model at the time -- into one of the most recognizable guitar shapes ever. Ibanez's profile grew as word spread of its talented luthiers.

Prolific and versatile jazz/R&B/pop guitarist George Benson has been with Ibanez since 1977, and his signature Ibanez George Benson guitar has become a favorite of players for its understated elegance, versatility, and the incredible tone of its hollowbody design. This model helped Ibanez gain a footing in the archtop market, where it remains a leader today.

The '80s saw the addition of two of Ibanez's most prolific endorsees, as two guitar virtuosos signed with the company. Steve Vai and his one-time teacher Joe Satriani collaborated with the company's top luthiers on artist signature Ibanez models that continue to inspire the guitar community today. Satriani's JS model features sleek contours, a speedy neck and finely calibrated DiMarzio pickups -- a favorite of Satch's. The model is available in several incarnations at different price points. The Ibanez JEM is Steve Vai's signature guitar, instantly recognizable by its "monkey grip" and "tree of life" fretboard inlay. Vai is unstoppable with a JEM in his hands, making the most of its DiMarzio pickup array and Edge tremolo. Like the JS, the JEM is also available in several configurations.

Ibanez has remained at the forefront of modern music with its choices in signature guitar models. From speed heads like Paul Gilbert to modern metalheads like Mick Thompson and Jake Bowen, the Ibanez artist roster is like a who's who of the world's most notable guitarists. And with a lineup that representes the best in metal, rock, jazz indie and just about everything else under the sun, Ibanez artists signature instruments continue to find fans far and wide.

Take a look through our lineup of Ibanez signature models -- there's bound to be at least one that inspires you.