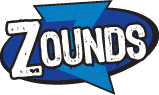 One less Z -- a TON more savings! Find gently used, blemished, and resealed gear at blowout prices. Hurry -- quantities are limited!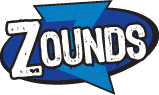 One less Z -- a TON more savings! Find gently used, blemished, and resealed gear at blowout prices. Hurry -- quantities are limited!
Customer Kudos
"zZounds is by far the best online music store. Great selection, great people, and incredible payment options. I'd recommend zZounds any day of the week."
November 30, 2023
Clearance Ibanez Acoustic Guitars | zZounds
1 products
Search Results
This Ibanez PF15's dreadnought body shape is made up of a spruce top and sapele back and sides for a robust sound that's perfect for players of all levels.
As the heart and soul of singer-songwriters, rock ballads, country western tunes, and folk songs, acoustic guitars provide the perfect backdrop for a multitude of different genres and styles. The relatively cheap price of an acoustic guitar, paired with its unparalleled portability and sound projection, has made it the instrument of choice for travelling musicians since it was first invented.

Historically, the development of the modern acoustic guitar took place over a period of hundreds of years, evolving from prior fretted string instruments like the lute. By the late 1800s, the modern acoustic flat top guitar was finally created, slowling building a devoted following. By the early 20th century, the acoustic guitar became the go-to instrument of blues players, who could travel with only a guitar in hand and entertain enthusiastic crowds with a sound that filled the room. It was these early blues and jazz musicians who laid down the foundation of American popular music for the remainder of the 20th century, and the guitar remained the instrument of choice.

Ibanez's vast acoustic guitar options offer stellar performance thanks to forward-looking technology along with the use of high-quality tonewoods throughout the lineup. The Artwood Series combines superior woodworking with traditional materials like spruce and mahogany to create a highly accessible tone for modern players, all at a price that'll go easy on anyone's wallet. Similarly, the Artwood Vintage Series offers amazing guitars with Thermo Aged tonewoods, for a warm, worn-in sound out of a brand-new guitar.

If you're looking for an acoustic guitar that's an incredible value, Ibanez's PF Series offers professional features and robust tone at great prices. With various styles of acoustics to choose from, from dreadnoughts to parlors, the PF Series is a great fit for anyone who's shopping for their first guitar and ready to get serious about the instrument. Finally, Ibanez's Jumpstart and Jam Pack acoustic guitar packages are the perfect starting point for any beginner. These packs include gig bags, straps, tuners, and more -- pretty much everything you need to get started playing guitar!