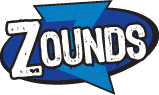 One less Z -- a TON more savings! Find gently used, blemished, and resealed gear at blowout prices. Hurry -- quantities are limited!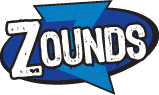 One less Z -- a TON more savings! Find gently used, blemished, and resealed gear at blowout prices. Hurry -- quantities are limited!
Customer Kudos
"Great products, great product selection, knowledgeable personnel, helpful customer service."
January 6, 2022
18 products
Search Results
A faithful recreation and improvement on the classic Line 6 DL4, this MKII pedal can do lush tape echo sounds, crisp digital delay, and even looping!

The tape delay legend is back! The Boss RE-202 Space Echo pedal is back with vintage-inspired mode selection, warm dynamics, and a colorful 201-style preamp.

Studio-quality effects built into a compact stompbox! The Walrus Audio MAKO R1 reverb excites with an incredibly high-fidelity collection of reverb effects.

Eventide packed this pedal with gorgeous reverb effects from the H8000FX and Eclipse V4. Get the sounds of a dedicated rack processor -- in a stompbox size!

Tap out your tempo on a DD-3! The Boss DD-3T Digital Delay pedal brings a modern workflow to a classic Boss stompbox design with the addition of tap tempo.

Are you ready for ambient battle? The EarthQuaker Devices Afterneath V3 reverb pedal offers full control over your ambient destiny with an expression jack.

An exact reproduction of the iconic 1970s Maestro Echoplex EP-3, the Catalinbread Belle Epoch Deluxe produces the same lush tape delay -- without the tape.

A high-fidelity, studio-worthy delay! The Walrus Audio Mako D1 V2 delay pedal features custom-tuned programs, MIDI and USB functionality, and stereo I/O.

Experience the gorgeous, shimmering tone of a plate reverb without the enormous size. Use the high-pass filter to dial in the perfect amount of brightness.

Memphis Sun is like three pedals in one, with a "Slapback 600" mode for long delay, "Sun" for track-doubling and "Room Reverb" for studio-simulated reverb.

Three eras of iconic delay in one pedal! The Laney Black Country Customs Difference Engine delay features tweakable analog, digital, and dynamic delay types.

A stereo delay pedal with the feel of an '80s rack-mounted unit, the NUX Duotime NDD-6 gives you 5 delay modes, from old-school bucket brigade to tape echo.

With classic spring and plate reverb, plus a unique, modulated ambience mode, the Laney Black Country Custom Secret Path adds a sense of space to your sound.

Drown your sound in the lush reverberation of the Oceans 12. This stereo pedal offers players 12 reverbs, ranging from rich Spring to crystalline Shimmer.

The Maestro Discoverer is a bucket brigade analog delay that oozes style and vibe, with up to 600ms of delay time and built-in tape-style modulation!

Wampler gives you the best of both worlds with the Faux Tape Echo pedal: a digital delay chip for pristine signal, and analog modulation for organic warmth.

Enhance your soundscapes with the enlightened Delay Llama. Using old-school-style bucket brigade chips, this analog delay pleasantly adds color your sound.

With 3000ms of delay time, 1/4 note, 1/8 note, and 1/8 note triplet note division options, and 9 factory presets, the BIAS Delay Twin is a true workhorse.
Space your sound out with our guitar delay and reverb pedals. Whether you're seeking analog or digital, we've got ample options for modifying your sound. Call our Gear Experts now for help with your purchase:
800-460-8089
.