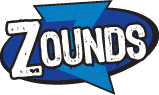 One less Z -- a TON more savings! Find gently used, blemished, and resealed gear at blowout prices. Hurry -- quantities are limited!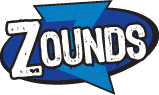 One less Z -- a TON more savings! Find gently used, blemished, and resealed gear at blowout prices. Hurry -- quantities are limited!
Customer Kudos
"I have done a lot of business with zZounds over the years and have found them to have superior customer service and great financing plans. I have never had an issue with any order I have placed and always receive those orders in a very timely manner. I already recommend zZounds to anyone in need of new gear."
February 22, 2023
18 products
Search Results
Transport your gear smarter with this equipment cart from RocknRoller. The Multi-Cart transforms into 8 configurations to accommodate just about any rig.

Add the R18RT to your arsenal and make moving heavy equipment a cinch. It boasts super-wide casters, custom cushioning wheels, and rugged steel tubes.

The RocknRoller R6G Mini cart can transform in eight different ways, so you can adjust it to fit your equipment-moving needs. It holds up to 500 lbs of gear!

Move your heaviest, largest equipment with ease. The R16RT folds into 8 different positions and its R-Trac Wide wheels glide smoothly over rough terrain.

Designed to save space -- and your back -- the RocknRoller RMH1 Mini Hand Truck is just what you need to help you transport your gear from gig to van.

Don't let smaller gear slip through the cracks. The carpeted RocknRoller R14 solid deck fits the R14 and R18 models and is easy to attach/detach.

Slip this bag right over your RocknRoller Multi-Cart's handle. Mic stands, speaker stands, lighting gear, tripods, and more -- the Handle Bag can handle it!

Get the right wheels for the job! The RocknRoller R-Trac wheels are 30% lighter than pneumatic wheels and offer a "no-flat" tire design with a soft ride.

These handles have two pre-drilled holes, making it easy to attach shelves as well as other accessories to a RocknRoller cart.

Keep on rollin' baby! The RocknRoller R-Trac rear wheels are designed with a high-strength polymer hub and a dependable "no-flat" tire.

This 23" short shelf turns your RocknRoller R2 cart into a workstation! Once you install support posts, the shelf attaches with a single wingbolt.

Need a cart to stop in its tracks? The RocknRoller G-Force casters offer a brake system that allows your cart to stay put during loading or unloading.

In order to ensure the safest transportation of your gear, place this carpeted deck on your RocknRoller R2RT Micro Multi-Cart.

Roll your gear anywhere you need to go! The tire-like tread gives this caster a smooth and cushioned ride so your gear doesn't rattle or break.

These wide casters are ideal for rolling over soft surfaces. Keep the cart where you need it by engaging the brake on the axle.

Attach this RocknRoller Long Shelf to your R2 cart, and in a matter of minutes, it can double as a performance workstation, utility table, or workbench!

Upgrade your old casters on your RocknRoller cart with the R-Trac casters -- featuring a tire-like cushion ride, locking brake, and no-flat functionality.

Carry your mic stands, drum hardware, or other gear with one hand! This RocknRoller accessory bag keeps everything Velcro-wrapped inside for easy transport.
The wheel was a great invention! Next time you need to move those power amps or PA speakers, give your back a break with a rolling equipment cart from zZounds. Call our Gear Experts now for help with your purchase:
800-460-8089
.