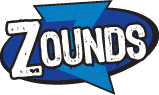 One less Z -- a TON more savings! Find gently used, blemished, and resealed gear at blowout prices. Hurry -- quantities are limited!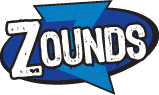 One less Z -- a TON more savings! Find gently used, blemished, and resealed gear at blowout prices. Hurry -- quantities are limited!
Customer Kudos
"You put instruments in the hands of musicians who might not be otherwise able to afford said instruments. That's why I always recommend zZounds. Always will."
February 26, 2023
13 products
Search Results
Utilizing two efficient DSP chips, this amp modeling pedal from NUX comes packed with power and a multitude of features in a small, easy-to-use format!

Slide any of Synergy's interchangeable preamp modules into the SYN-1! With XLR DI out and FX loop I/O, this tabletop chassis is your ticket to boutique tone.

Featuring a deluxe sound mimicking one of the holy grails of amps, the UAD-driven Woodrow '55 is an amp-in-a-box covering everything from speakers to boosts.

Add the legendary, nearly unattainable Dumble sound to your rig with the Synergy OS, a preamp module that faithfully recreates the Dumble Overdrive Special.

Profile the sound of your favorite tube amp, and edit it into the sound of your dreams, with the revolutionary amp modeling abilities of the Kemper Profiler.

Get a super sonic sound from the Synergy Bogner Uberschall. Known for its extremely aggressive sound, this preamp delivers that coveted tone.

Rock the boutique sound of the classic SAVAGE amplifier with Synergy's Engl Savage module. Its string-to-string clarity and high-gain power are unmatched!

Pop this Joe Morgan-designed module in your Synergy rack and get two channels of AC tone, with 12AX7 tubes delivering British character and crispy break-up.

Inspired by the 4x10 Bassmans that were made in the late 1950s, the Synergy BMAN 2-Channel Preamp produces great tone in a small and easy-to-use package.

Access the famous sound of Friedman amps with the Synergy Friedman BE BB, a preamp module that puts out killer tone from pure cleans to blistering overdrive.

Capture your real amp's tone perfectly with TONEX! IK's AmpliTube TONEX Capture box lets you create digital profiles of your gear -- plus, it's a reamp box!

Perfect for clean or lightly driven tones! The Friedman DS preamp module, designed by Dave Friedman himself, nails the sound of his Dirty Shirley tube amp.

Choose from a huge selection of amp and effect presets -- or create your own! The Kemper Profiler is a revolutionary approach to guitar amplifier modeling.
Remove all limits to your amp tone. With these guitar amp modelers and processors, you can simulate countless legendary guitar amps. Call our Gear Experts now for help with your purchase:
800-460-8089
.