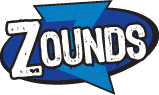 One less Z -- a TON more savings! Find gently used, blemished, and resealed gear at blowout prices. Hurry -- quantities are limited!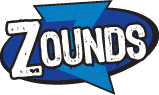 One less Z -- a TON more savings! Find gently used, blemished, and resealed gear at blowout prices. Hurry -- quantities are limited!
Customer Kudos
"zZounds.com is just awesome hands down. I would never buy an instrument anywhere else."
January 18, 2022
15 products
Search Results
Go pro with the Sterling SUB Series! The Sterling SUB StingRay5 sounds huge with its dual humbucker design and a 5-way switch for tons of tone options.

A bass 45 years in the making! The Spector NS Dimension 5 bass features an iconic design, multi-scale construction and Fishman Fluence electronics.

A strikingly beautiful bass! The Michael Kelly 5R Custom is built with a breathtaking buckeye burl top Indonesian mahogany body and a stealth attack bridge.

The Euro5 LT's weight-relieved European alder body comfortably keeps you playing set after set, while the bass' Bartolini pickups produce thunderous tones.

Enjoy increased sustain thanks to the 5-piece maple/walnut neck-through-body on the BTB746. An active 3-band EQ provides endless tonal experimentation.

A bass built for the biggest stages! The Lakland Skyline 55-02 Custom bass excites with LH3 hand-wound pickups and an onboard Lakland-designed preamp.

A beautiful bass with appointments in all the right places, the Michael Kelly Pinnacle 5-string bass looks great and offers a highly playable maple neck.

The EHB1506MS is the ultimate 6-string for feel, tone, and comfort. And with its specially designed MR5HS bridge, you'll never worry about going out of tune.

Defy the status quo with this hot-rodded 5-string bass! The Charvel Pro-Mod San Dimas JJ V features DiMarzio pickups for increased power and tonal clarity.

Outfitted with a Babicz Full Contact bridge and active EMG P5 and LJ5 pickups, the LTD AP-5 bass has versatile tone and sustain for days.

Beauty and performance working in perfect harmony! The MTD Andrew Gouche signature AG-5 bass features Bartolini pickups and a stunning burl maple top.

A bass with the power of Megadeth! The Jackson Ellefson 30th Anniversary CBX V bass holds up to the crushing, grind tone needed in a 5-string configuration.

A classic bass design with killer Schecter appointments! The Schecter P-5 bass is a tone-heavy workhorse with a Schecter USA MonsterTone-P split-coil pickup.

This bass was designed with the gigging musician in mind! The Jackson X Spectra bass offers flexible bass tone and incomparable value with amazing looks.

Looking for a well-balanced but unique bass guitar? The Ibanez SR2605 5-string is built with an impressive list of exotic materials and premium hardware.
Looking for something different? If you're looking for a 5-string bass (or 6-string or 8-string), we've got your extended-range needs covered. Call our Gear Experts now for help with your purchase:
800-460-8089
.