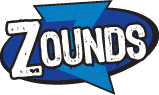 One less Z -- a TON more savings! Find gently used, blemished, and resealed gear at blowout prices. Hurry -- quantities are limited!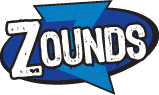 One less Z -- a TON more savings! Find gently used, blemished, and resealed gear at blowout prices. Hurry -- quantities are limited!
Customer Kudos
"Can't beat the payment plans and fantastic customer service!"
January 16, 2022
42 products
Search Results
The Ibanez SR300E's custom 3-band EQ and PowerSpan Dual Coil pickups help you dial in the precise bass tone you desire.

Gibson takes their most devilish design to the lowest depths with the thunderous SG Bass. A pair of calibrated SG bass pickups produce smooth, deep tone.

Sporting a famous body style and unforgettable vintage tone, Hofner's 30" scale Ignition Pro Edition Violin Bass features flatwound strings and teacup knobs.

Flamed maple and spruce are the perfect tonewoods to ignite your bass tone -- add the classic Hofner violin body style, and you get the ultimate rock bass.

Get any venue thumping with the thunderous tone of a P Bass. This Player Series model is equipped with an alnico 5 pickup for a fat, punchy, and growly tone.

The punchy tone of the ESP SB-4 pickups combined with the versatile on-board 3-band EQ creates a versatile bass that will bring out your best riffs.

A throwback with a ton of modern features! The Schecter Model-T Exotic bass offers crushing lows and articulate highs with its Schecter MonsterTone pickups.

With a flame-maple-topped ash body, 5-piece maple/padauk neck, and P/J pickups, the Legend 4 Standard delivers Spector quality for a budget-friendly price.

When you require fat, clear bass tone, you need to grab a Jazz Bass. This Player Series model includes a pair of alnico 5 pickups for excellent articulation.

With its mahogany neck and body, and its unmistakable SG shape, this resonant short-scale bass makes an inspiring instrument for the beginner bassist.

Inspired by the rare '60s classic, this Embassy Pro bass features ProBucker pickups, mahogany body and a rock-solid Tune-o-Matic bridge and claw tailpiece.

A bass fit for any sonic palette! The Paul Reed Smith Kingfisher SE bass offers a 34" scale length and PRS 4B "H" pickups for warm tone and long sustain.

A nod to the 1970s evolution of the J Bass, this Classic Vibe '70s model combines a luxurious feel with the massive tone of Fender-Designed alnico pickups.

Power and style all rolled into one classic bass body! The Squier Contemporary Jazz bass delivers crushing bass with a Fender-designed active bass preamp.

Dive into the core of Spector's iconic bass design! The Spector NS Pulse II offers a comfortable curved body, an active preamp, and noise-free EMG pickups.

The Ernie Ball Music Man StingRay Special features a single humbucker for pure and clear tone. An 18 V preamp gives a little extra boost without clipping.

Break the mold with an Ultra bass! The Schecter Ultra bass offers a unique body shape with a thick, dynamic sound thanks to its EMG TBHZ passive pickups.

Old-school meets new-school! This Jackson X Concert Bass offers a classic design with modern appointments like an active EQ and a graphite-reinforced neck.

High performance with an exotic twist! The Schecter J-4 Exotic bass offers a beautiful zebrawood top and EMG Metal Works pickups for focused, harmonic tone.

With a resonant swamp ash body loaded with dual MM-style pickups with 2-band active EQ, the Corvette Double Buck packs a serious wallop of bass tone.
Find the bass you've been looking for. Our collection of 4-string basses covers the classics and the modern marvels alike. Call our Gear Experts now for help with your purchase:
800-460-8089
.