Customer Kudos
"zZounds is great! The no hassle return has helped me out a couple times. I love that you can make low monthly payments! You can not beat their customer service. I have only had to call them a handful of times. The wait time was less than a couple minutes. I'm a repeat customer and have no plans of going else where for my musical wants and needs."
January 5, 2022
7 products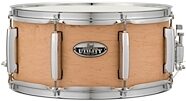 Equipped with a CL Bridge Lug and smooth SR700 strainer and housed in a 6-ply maple SST shell, the Pearl Modern Utility snare is flexible and reliable.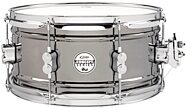 Outfit your drum set with the classy-looking Pacific Drums Concept metal snare. It's equipped with Remo heads, magnet throw-offs, and True Pitch tuning rods.

When your style calls for all crack and no fat, then this brass piccolo snare just might do the trick. The 3-inch depth creates a fast, high-pitched sound.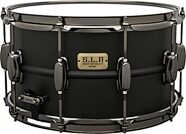 Want a louder snare sound? With its 8x14" frame, the mighty Tama SLP Big Black Steel snare drum has a powerful sound that'll cut through the mix.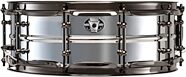 Exhibiting upgraded hoops and lugs, the Black Magic Snare Drum produces tonal purity and optimal snare response with an aggressive and powerful play style.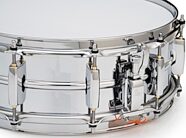 Perfect for players looking for a significant snare crack that also maintains dynamic sensitivity, this Sensitone Heritage model checks off all the boxes.

Are you looking for a snappy secondary snare? With its crisp attack, excellent projection, and tight sound make this piccolo snare a great "effects" drum.