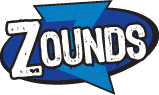 One less Z -- a TON more savings! Find gently used, blemished, and resealed gear at blowout prices. Hurry -- quantities are limited!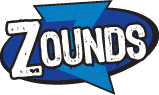 One less Z -- a TON more savings! Find gently used, blemished, and resealed gear at blowout prices. Hurry -- quantities are limited!
Customer Kudos
"zZounds are the best to work with and their staff are all fellow musicians so they know their stuff!"
November 29, 2023
Clearance Fender Bass Guitars | zZounds
12 products
Search Results
Build your bass tone on over 60 years of Fender innovation! The Fender American Pro II Precision Bass offers sonic versatility and playing comfort.

When you require fat, clear bass tone, you need to grab a Jazz Bass. This Player Series model includes a pair of alnico 5 pickups for excellent articulation.

Ready to experience that signature Fender growl? The Fender Player Plus V Jazz bass features noiseless Fender pickups delivering clarity and plenty of bite.

There's nothing more classic than a Precision bass! The Fender Player Series Precision bass uses a split single-coil Player pickup for vintage Fender tone.

Signature style and tone wrapped into one! The Fender Player Plus Jazz bass boasts incredible sustain and warm resonance with its maple neck and alder body.

Finely tuned and fit for any style, this bass covers it all. Nothing needs to be upgraded on Fender's Ultra P Bass -- it's ready to go right out of the box!

The Jazz Bass has evolved for the modern bass player! Fender's American Pro II Jazz Bass features V-Mod II Jazz Bass pickups for note clarity and punch.

Featuring a PJ configuration with a Seymour Duncan STKJ2B in the bridge, the Duff McKagan signature model holds down the low end on any stage, huge or small.

Two of Geddy's favorite basses in one Jazz Bass! This Fender Geddy Lee Signature Jazz Bass combines features from both Custom Shop versions of Lee's bass.

Experience unmistakable Fender style and playability! With a pau ferro fretboard and Fireball Bass humbuckers, the Player Plus Meteora delivers huge tone.

A modern take on the classic Jazz! The Fender Player Plus Jazz bass offers smooth tone and a rock solid HiMass bridge that provides incredible stability.

Fuse incredible style with function all in one bass! This Fender Meteora Active bass features a fast maple fretboard and an on-board 3-band active EQ.
Pick up a Fender bass guitar and see why music legends from every genre have chosen classics like the Jazz Bass and Precision Bass as their weapon of choice. Call our Gear Experts now for help with your purchase:
800-460-8089
.