Customer Kudos
"Service is everything to me in business. zZounds answers their calls quickly and is helpful in most ways. They have a good thing going and can only get better some how."
January 10, 2022
14 products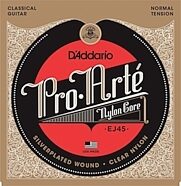 Each nylon string in this set is measured by a laser system that performs consistency and quality control checks.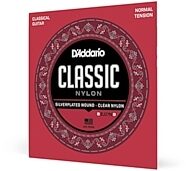 These normal tension nylon strings deliver lasting tone that will satisfy everybody. The set contains 3 clear nylon trebles and 3 silver-plated basses.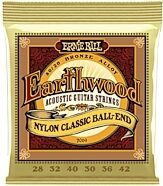 Install these nylon strings on your classical guitar in no time thanks to the ball ends. The nylon strings produce a smooth high end with a percussive tone.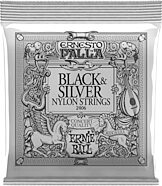 Get the most out of your classical guitar with these nylon strings from Ernie Ball. Known for their consistency, these strings produce a robust, warm tone.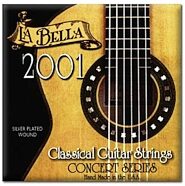 Delivering superior projection, tone, and sensitivity to the touch, La Bella's Nylon 202 is a welcomed improvement to the world of classical guitars.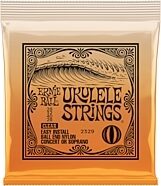 Made from 100% nylon filament, these Ernie Ball ukulele strings provide bright and balanced tone for your uke with ball ends for easy re-stringing.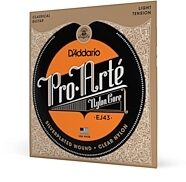 Set up your classical guitar with Pro-Arte nylon strings for unmatched feel and sound. A silverplated winding on the bass strings projects a rich tone.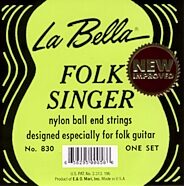 These nylon strings are designed for today's folk guitarist. This set features gold-covered bass strings and black treble strings.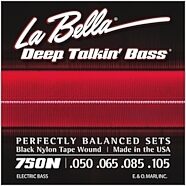 An excellent choice for fretless or acoustic bass guitars, La Bella 750 black nylon tape wound strings exhibit light tension, vintage tone, and long sustain.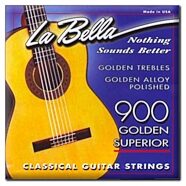 Ensure squeakless chord changes as you move your fingers up and down the neck. These strings were made for the performing or recording classical guitarist.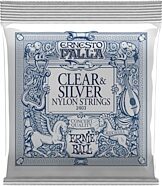 These Ernie Ball Clear and Silver nylon strings will add rich clarity and easy playability to your classical guitar and are great for an array of styles.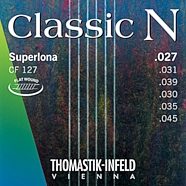 Supply your beloved nylon-string guitar with the best! These normal tensioned strings have flatwound bass strings, which make for a slick sound.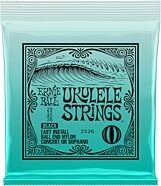 Your ukulele will never sound or play the same again! These uke strings are made from 100% nylon monofilament and feature ball ends for hassle-free changes.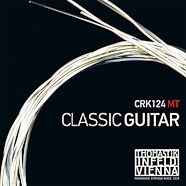 Crafted in Vienna, Austria, these medium gauged nylon strings from Thomastik-Infeld will bring out the best in your classical or flamenco guitar!