Customer Kudos
"zZounds' easy payment plans have allowed me to buy 4 bass guitars and an awesome Ampeg amp. No other retailer on the net or in a physical store location was willing to take a chance on me. I recommend zZounds to others all the time. I wouldn't dream of buying from anyone else. You have earned a customer for life."
November 14, 2021
15 products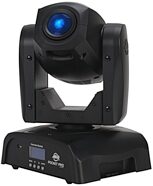 Pro gobo performance doesn't have to cost pro money. The ADJ Pocket Pro light has a locking powerCON input, 7 replaceable gobos, and a bright 25W LED source.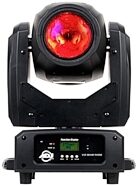 The ADJ Vizi Beam RXONE is a compact light that features 14 colors, a 16-facet prism, 15 fixed gobos, and a strobe feature. It can also act as a spot light!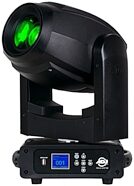 ADJ Focus Spot 5Z Effect Light
Add some color to your space! This 200-watt moving head is perfect for setting up at a gig or permanently installing at any event space.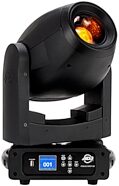 ADJ Focus Spot 4Z Effect Light
Need top-of-the-line lighting? The ADJ Focus Spot 4Z effect light is powered by a 200-watt cool white LED with motorized focus and zoom ideal for any venue.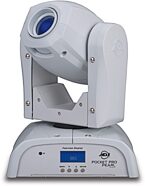 ADJ Pocket Pro Pearl Stage Light
Light up the show with ADJ's Pocket Pro -- in a Pearl white finish! This moving-head spot features an EZ-open cover, and gobos and colors on separate wheels.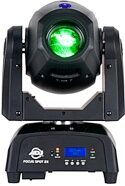 ADJ Focus Spot 2X Effect Light
Packed with a strobe function, the ADJ Focus Spot 2X has all the bells and whistles -- 8 colors, 6 rotating gobo patterns, 2 prism FX, UV mode, and more!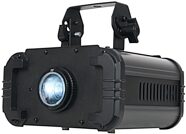 Project your custom pattern or logo on walls or floors with this high-powered LED gobo projector! The ADJ Ikon IR includes a wireless UC IR remote control.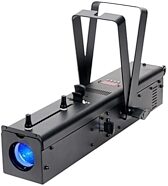 ADJ Ikon Profile Gobo Projector Light
The ADJ Ikon Profile gobo projector light cleanly projects your gobo patterns, giving you total control over brightness, strobing, beam angle, and focus.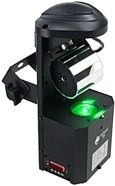 ADJ Inno Pocket Roll Stage Light
No room for moving head lights? The Inno Pocket Roll's mirrored barrel projects sharp gobo patterns and sends narrow beams of color shooting around the room.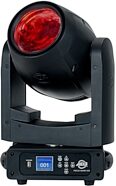 Let there be light! The ADJ Focus Beam LED light emits a powerful 7400K beam with motorized focus, prism effects, and a frost filter for adjustable washes.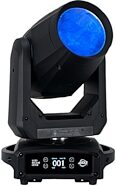 ADJ Vizi Beam 12RX Effect Light
The high-powered ADJ Vizi Beam 12RX effect light uses a 260-watt Philips Platinum 12R LL MSD discharge lamp producing a razor-sharp 2-degree beam of light.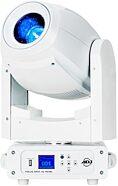 The ADJ Focus Spot 4Z Light features a moving head and a bright 200W White LED engine. This unit is perfect for mobile gigs or as a permanent fixture.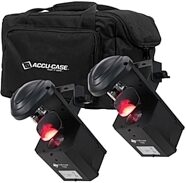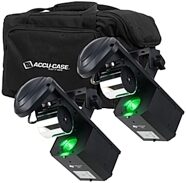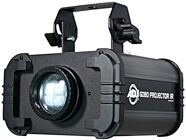 Display your custom logo or design with a gobo! The remote-controllable ADJ Gobo Projector IR light is an easy way to send a message with your light show.