Welcome to zZounds. Get free shipping on instruments and musical equipment, easy zero-interest payment plans, and top-rated service.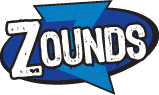 One less Z -- a TON more savings! Find gently used, blemished, and resealed gear at blowout prices. Hurry -- quantities are limited!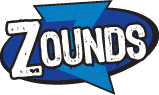 One less Z -- a TON more savings! Find gently used, blemished, and resealed gear at blowout prices. Hurry -- quantities are limited!
Customer Kudos
"zZounds will put a reliable product in your hands with no questions. The 0% interest and no late fee payment plan is nothing short of a miracle for musicians on a budget."
January 20, 2022
16 products
Search Results
A battle for flanger supremacy within the same enclosure, Paul Reed Smith's Wind Through the Trees flanger features two fully analog flanger circuits in one.

Love the Phase 90 and Phase 45, but need to save precious pedalboard real estate? Have no fear. The Phase 95 combines both circuits into a tiny enclosure.

The Dimension C is back. Boss updates this sought-after effect with Waza technology, giving a new generation the chance to experience its spatial processing.

Build tone landscapes and turn knobs with Julia! The Walrus Audio Julia V2 brings great chorus tone while adding top-mounted jacks and soft-switch bypassing.

Want JHS quality in a '70s-inspired circuit? The JHS 3 Series Phaser pedal is an easy to use, six-stage phaser chock full of inspiring, classic phase tones.

The RipplyFall brings dreamy soundscapes to your feet, combining chorus and phaser in one enclosure and adding an expression input for even more control.

You'll be surprised with how well modulation blends in with your tracks! The Walrus Polychrome offers a true bypass, 100% analog, balanced flanger effect.

Remember that legendary chorus sound from the '80s? The NUX analog chorus pedal features a pure analog bucket-brigade circuit for that vintage chorus effect.

From subtle modulation to a seasick warble, the WaterFall is the chorus/vibrato of your dreams. Choose between modes, and also toggle the effect's intensity.

Send your guitar tone straight into space! The Maestro Comet Chorus utilizes a bucket brigade circuit, which gives this pedal a lush sound.

Great for guitar, bass, and synths, the DreadBox Komorebi chorus/flanger is fully analog, with lush modulation and plenty of headroom.

With two rows of identical controls and three original modulation algorithms, The Chemist presents a fully-stocked laboratory for modulation experimentation.

Get lush, shimmering true-analog chorus with none of the hassle. Just plug in, turn on, and crank up the rate knob on the EHX Nano Clone -- it's that easy!

Dial in chorus, flanger, and pitch modulation in one pedal! NUX's mini SCF Super Chorus pedal uses a DSP algorithm that mimics sought-after BBD chip tones.

Add some movement to your arpeggios, or make those chords swirl with the Ripple. This 2-stage analog phaser adds a warm, gooey vibe to your guitar parts.

The Zero Point offers an accurate recreation of studio tape flanging by creating two subtly modulating delays that can be altered by the flange push-button.