Customer Kudos
"Great service, fast shipping, good product selection, items I want in stock."
November 13, 2021
11 products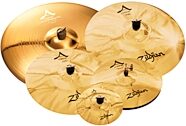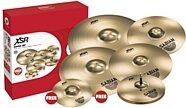 Sabian XSR Super Set Cymbal Pack
Get a full set of cymbals for your drum kit at a price that won't leave your wallet completely empty with the Sabian XSR Super Set cymbal pack.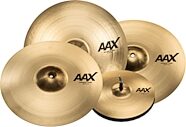 Sabian AAX Series Cymbal Package
Get modern, bright sound when you outfit your kit with a full set of Sabian AAX cymbals: X-Celerator hi-hats, two X-Plosion crashes, and a Raw Bell Dry Ride.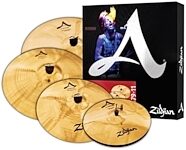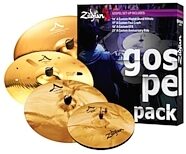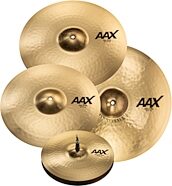 Sabian AAX Promotion Cymbal Pack
Introduce a whole palette of innovative sounds to your drum kit! The Sabian AAX Promotion pack delivers dark tones with tons of projection and complexity.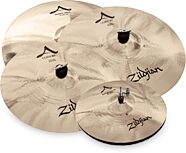 Pack your kit with modern and bright sounds! The Zildjian A Custom cymbal pack uses a mixture of A Zildjian and A Custom cymbals for tons of modern sparkle.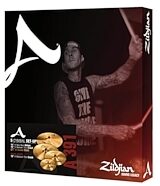 Cover a wide range of tone and expressions with Zildjian's A391 cymbal package -- a complete arsenal of cymbals including hi-hats, crashes, and a ride.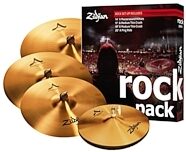 Zildjian A Rock Music Cymbal Pack
Are you ready to rock? Grab a new set of Zildjian A Rock cymbals, which includes 14" hi-hats, 17" and 19" medium-thin crashes, and a 20" ping ride.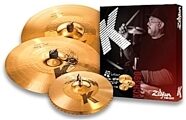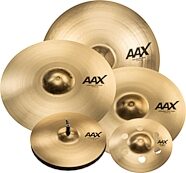 Sabian AAX Xplosion Cymbal Pack
Brace yourself for explosive sound! The Sabian AAX Xplosion cymbal pack delivers expressive cymbal tone with bright, modern tendencies in one package.