Customer Kudos
"Service is everything to me in business. zZounds answers their calls quickly and is helpful in most ways. They have a good thing going and can only get better some how."
January 10, 2022
12 products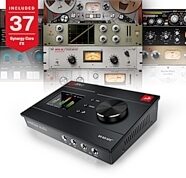 Tiny yet mighty, this USB-C version of the Zen Q is loaded with 2 mic/line/Hi-Z preamps, S/PDIF and ADAT I/O, and Synergy Core processing for 37 Antelope FX.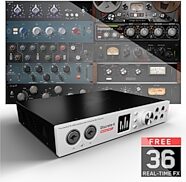 Small interface, big features! You get 4 preamps, 14x16 I/O, super-accurate digital clocking, and FPGA + DSP processing for Antelope's renowned FX library.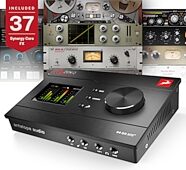 Get Antelope Audio sound in a small footprint. The Zen Q packs in 2 mic/line/Hi-Z preamps, S/PDIF + ADAT I/O, and Synergy Core processing for 37 Antelope FX.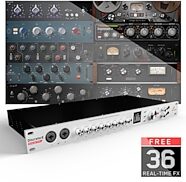 The Discrete 8 Synergy Core gives you 8 mic preamps, pristine AD/DA conversion, rock-solid clocking and DSP + FPGA processing for Antelope's vast FX library.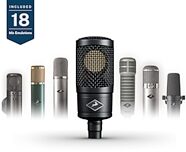 Enter the world of mic modeling! The Edge Solo fixed-cardioid large-diaphragm condenser emulates vintage microphones via Antelope's cutting-edge software.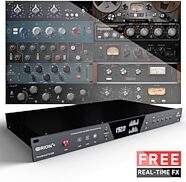 The 3rd-gen Orion32+ streams 32x32 channels of 192 kHz/24-bit audio via Thunderbolt/USB, plus vast analog/digital I/O and Antelope's superb FPGA FX modeling.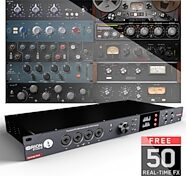 Get more with this Orion Studio: robust Synergy Core DSP+FGPA FX processing, vast I/O including 12 mic preamps, and pristine D/A with 130 dB dynamic range.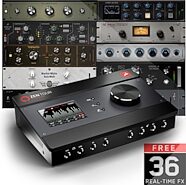 Antelope hot-rodded their hit Zen Tour interface with Synergy Core DSP + FPGA processing to run a vast library of FX, plus upgraded converters and clocking.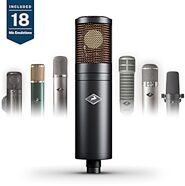 Get the sound of classic microphones! Dial in emulations of famous large-diaphragm condensers with Antelope Audio's mind-bending mic-modeling technology.

Sync your entire studio -- up to 768 kHz -- with Antelope's Acoustically Focused Clocking jitter management algorithm and oven-controlled crystal oscillator.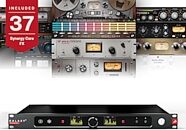 With 32 channels of analog I/O, Antelope's Synergy Core processing, and Dante/HDX/Thunderbolt connections, the Galaxy 32 is among the world's top interfaces.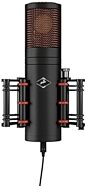 Record through Antelope's killer FX and mic models in a multi-pattern USB microphone! The Edge GO's FPGA processors deliver powerful, detailed emulations.